Is The Caffettiera Good For Espresso?



Caffettiera is necessary for people that needs to drink their own brewed coffee anyway, anytime, it is portable.
This is also known as cappuccino maker or moka pots.
So far, it is the most worthy coffee brewer available on market today. This is so because it is inexpensive compared to others. Moreover, it is durable enough to last for many years of usage
There are two main materials that are used in making this coffee brewer. It can either be made from stainless steel or aluminum.
Most manufacturers make use of stainless steel than aluminum. The reason behind this is that aluminum can oxidize and it gives an awful taste if not cleaned properly.
---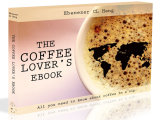 Do you consider yourself to be a coffee lover? As in you loves drinking coffee, and look forward to having a cup of freshly brewed coffee. You have to be, otherwise, why are even looking at this page!

If that is the case, check out the link above and download a book we prepare for your reading pleasure.
---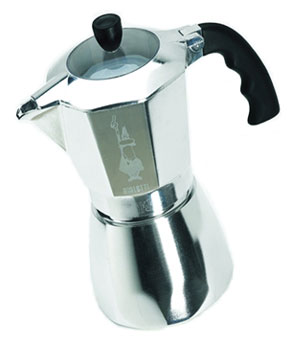 A usual caffettiera has has three parts: the bottom chamber, top chamber and the middle filter basket.
The bottom chamber is where you will pour the clean and fresh water for brewing. The top chamber is where the coffee brews. The middle filter basket is where you place the ground coffee.
The most well known caffettiera is the bialetti. This gives you the fresh smell of a coffee every time you wake up.
It is a well made espresso maker. It is solid, has a comfortable handle and it fits well.
The only drawback about this is that it cannot make a very good quality of espresso. Compared to other espresso machines, it has only a pressure of about 6 bars.
However, even if this is the case, many people still like the espresso that it brews.
Due to its pressure, it does not have the capability to make thick creamy espresso. Because of this, coffees snobs do not consider espresso make by this genre of espresso maker to be the real thing.
Lastly, regarding this kind of caffettiera, you should take care of it properly.
It is important to take it off from heat before all water will evaporate. This will prevent it from getting damaged. If you will do this, then you will have a long lasting coffee maker.