Only buy coffee maker online when these factors are there






You want to buy coffee maker online but is not sure if it is safe. In my buying coffee online article, I spoke briefly on the danger and how to avoid it.
This article, I would highlight what are the things to look out and only
buy coffee
maker when these are present.
Reputation of merchant
The simplest thing to ensure that your shopping experience with a online coffee store is good is to first determine if it is a "real site"! With Google, they have make it so easy.
If there is a piece of coffee maker that is priced very attractively and you want to get it at this site, the first thing is to google it and see if there is any negative comments on it.
---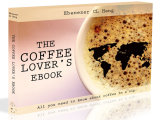 Love coffee? Here is some more "free stuff"! Learn more with this ebook (is free!)



---
Usually, the comments would be mostly on the coffee machine rather than the shop, but if there are comments like product no show, no customer service, then it is best to avoid this shop regardless the price point.
Symbol of trust
when it comes to shopping site, there is only one symbol that you can look to for trust and that is a little lock symbol. Coffee store that have this symbol meant that it is safe to order coffee maker from them.
The fact is while I was doing my research, I noticed that many coffee beans and coffee roasting sites do not have this symbols. But they do not need to you to pay first, you only pay when the goods are delivered, so that mitigates the risk (worse case is you waste your time to order coffee).


Your liability limit
Among all the ills that are spoken of the credit cards, there is one good thing about it and that is the consumer liability limit. This meant that in the case of fraud, you would only be expected to pay so much.
However, this varies among countries, so you might want to read the fine prints prior to doing any shopping for your flavored coffee or any coffee makers.
Third party company
There is however another factor that is better than the credit card liability limit and that is the third party company, the most well known one being paypal.
I would say that it is the safest to purchase through paypal. For one, if anything wrong happens to the product that you ordered, paypal can halt the payment and freeze the merchant account.
So, if the site that you buy coffee makers from allows you to make payment through paypal, go for it.
The next time you are at an online coffee store and wondering if the store is safe, check if these factors are fulfilled, if it is, chances are low that you would lose a fortune.