Why is the Bunn O Matic Coffee Maker so Special?



Those that drinks coffee, would know that bunn o matic coffee maker comes from Bunn coffee company. By this brand, we know that this is a quality brewer, but what makes it so special?
After 40 years of designing and building coffee makers and industrial coffee grinders for the restaurant industry, Bunn has perfected its own patented brewing system that makes its Bunn O Matic Coffee Maker not only popular, but sought after among coffee aficionados and casual coffee drinkers alike.
First is Bunn's ready-to-brew water reservoir. The water tank has an internal thermostat that keeps the water hot and ensures that the water is at the ideal brewing temperature all the time.
Secondly, is the unique way it distributes hot water to mix it with the coffee grounds. Bunn's unique spray head allows the water to extract the flavors and essences of the coffee grinds optimally and efficiently.
---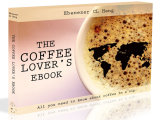 Love coffee? Here is some more "free stuff"! Learn more with this ebook (is free!)



---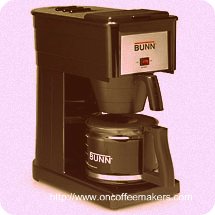 Lastly, these, in turn, lead to the fast 3 minute brewing cycle, which Bunn is also famous for. Brewing coffee is fast, without giving you weak or bitter coffee.
Bunn-O-Matic GRX-B Coffee Maker
The Bunn-O-Matic GRX-B is a good example of a coffee maker that offers Bunn's patented brewing technology. This is a 10 cup coffee machine.
It features the all-black vintage look of Bunn Home Coffee Makers. It also features a ready-to-brew stainless steel water reservoir, an 800 watt tank heater, and internal thermostat, keeping water hot for brewing coffee, as well as tea and other hot beverages.
Furthermore, it also has a unique spray head design that efficiently extracts the flavors and essences of ground coffee. Thanks to its ready-to-brew stainless steel water reservoir that keeps water hot and ready for brewing as you need it, and its advanced spray head design, it brews 50oz of great tasting coffee fast --- in just 3 minutes.
Freshly brewed coffee is contained within a durable glass carafe. To keep coffee at serving temperature after brewing, the GRX-B comes with a warming plate.
A vacation switch allows the unit to lower the temperature of the water reservoir, which is a handy safety and maintenance feature, especially if you will leave the unit idle for a long time.
It may not have the bells and whistles that other coffee makers have, such as a programmable timer, pause-and-serve, and LED display, among others.
However, the GRX-B offers something much more important that those coffee makers can't, which is Bunn's patented brewing technology that allows it to brew 50 oz of great tasting coffee in just 3 minutes.
The last feature is what I think makes bunn o matic coffee maker special, a brewing technology that brews great coffee...