Bunn MyCafe



The Bunn MyCafe was designed for the single serve, or to those who prefer to brew one cup of coffee at a time.
• Uses Bunn's patented brewing technology.o Stainless steel water tank and thermostat preheats water to the optimal brewing temperature.o Unique spray head design that efficiently extracts flavoro It takes only 30 seconds to brew a cup.• Able to brew both coffee and tea.• Various brew cup sizes, which range from 4 to 14 ounces.• Able to use most coffee and tea pods that measure 45 to 61mm.• Has an energy saving mode that would reduce internal water tank temperature and pressure to conserve energy when the unit is idle.
First of all, this is a very attractive machine. At first glance, you will notice that the water tank is quite large. Furthermore, you will also notice that even a travel mug can fit under the spout.
There are two versions of the Bunn MyCafe: the MCA and the MCP. The MCA is can be connected to a water source. To refill the water tank, you do not need to pour water in.
---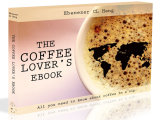 Love coffee? Here is some more "free stuff"! Learn more with this ebook (is free!)



---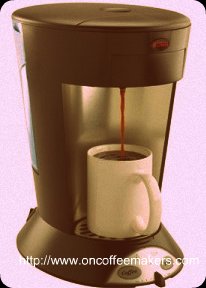 Therefore, this is best used as one of those café or office coffee makers. The MCP, on the other hand, is the pour over version, which is best used at home.
Conveniently, the water tank is removable and its lid slides open, which makes filling it up with water very easy. Furthermore, due to the water tank's size, you only need to fill it up every few days, even with constant use.
It uses Bunn coffee maker's patented brewing technology, which ultimately enables it to brew a great cup of coffee or tea in such a short time.
First, when you switch the unit on, the water tank preheats the water to the optimal brewing temperature. Second, its unique spray head design extracts flavors and essences efficiently.
Both of these ultimately contribute to the third and last component, which is the short brew time. Brewing a cup only takes about 30 seconds.
Another striking feature of the Bunn MyCafe is its ability to use most coffee and tea pods in the market. Its patented pod drawer works with pods that measure from 45 to 61mm.
Any coffee lover would love this feature, since other single serve coffee makers have pod holders that can only work with pods of a certain size.
Therefore, it does not matter whether you love to use Senseo, Melitta, or other pods. The MyCafé can take those on.
Finally, you can set the brew size from 4 to 14 ounces. Therefore, the MyCafé caters to those who prefer to drink from small cups, to those who love to consume large quantities of coffee from travel mugs.
The bunn MyCafe is an excellent machine. Bunn has successfully incorporated its patented brewing technology with new and innovative features to create a solid and high-quality single serve coffee maker.