Is bunn coffee maker accessories necessary?






Some bunn coffee maker accessories are essential to use the brewer, but others is really a question of judgement and you have to evaluate if getting the replacement parts or buying a new unit is more value for money.
Personally, I feel that the only bunn coffee maker accessories that is necessary to the day to day operation are the coffee filter pack. I am assuming that you are using the filter drip coffee maker, so the coffee filter pack would be the essential thing to brew your coffee.
Other than the coffee filter pack, the rest of the accessories are items which you would look at when your parts are spoil. Although, having a spoil coffee maker is bad news, it also opens up a potential opportunity to shop to look for your best coffee makers.
The most item that is always requiring replacement would be the decanter or coffee pots. Even the cheapest version would set you back by $15. While this amount would not be able to get you any good coffee maker, adding the daily usables would enable you to get a single serve coffee maker.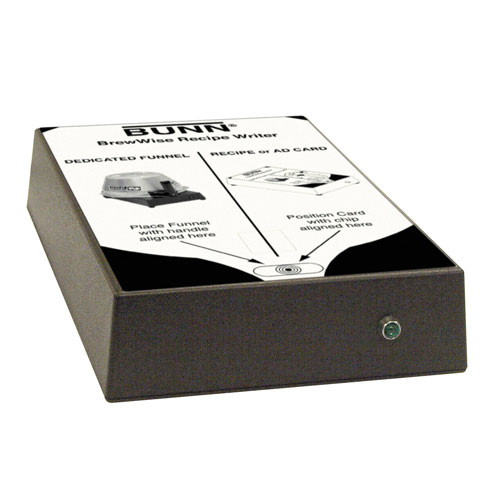 If you are buying coffee filter pack on a monthly basis at $30 and you broke a decanter and need to replace it at $15, this amount is sufficient for you to get a Senseo single serve coffee maker.
With these single cup coffee makers, you do not need to worry about decanter, filter packs, brew basket, all the technology is packed into the coffee pods. So, all you need to do is to purchase the machine and the coffee pods.
If I am writing this article, two to three years ago, I would think bunn coffee maker accessories is still essential as it makes no monetary sense to purchase a new coffee maker just because some parts are spoil.
But currently, given the competitive pricing structure of numerous coffee makers and even single serve coffee brewer, I would suggest you to look around for a new machine if you are facing replacement parts charges of anything between $30-50.
If it is anything more than $50, my suggestion is to get a new machine rather than buying the replacement parts for your bunn coffee maker.
That is of course, my personal view on at which stage does it still warrant to purchase bunn coffee maker accessories. Other things would definitely play a part in your decision process, for example, sentimental value or the familiarity of usage.