Breville Appliances for Coffee is Really Complete



Breville appliances are developed and marketed by the same name company. It was founded in 1932 during the Melbourne Cup Day. Actually, the name Breville is derived from two young names, Bill O' Brien and Harry Norville.
Through a wealthy and vibrant history Breville has improved people's lives because of their wide range of kitchen appliances.
Innovation and design has underpinned the success of Breville Company. From the Snack'n'Sandwich maker in 1974, to the large feed pipe Juice Fountain in 1999, and with their Professional 800 Collection of today, Breville has provided encouragement to generations of consumers.
Breville appliances range includes Baking and Roasting machines such as bread makers and compact ovens, Blending and Juicing like Breville juicer, Breville blender and milkshake maker, and a lot more innovative appliances.
---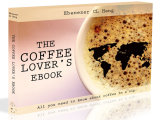 Love coffee? Here is some more "free stuff"! Learn more with this ebook (is free!)



---

The most popular items of Breville appliances are their line of coffee products.
The Breville coffee products almost covered everything you need for coffee making. They have this espresso machine that produces beans to espresso in less than a minute, a programmable espresso machine that provides the best of both worlds, to a detox packs that cleanse your espresso machines and kettle cleaner that eliminate stains and scale build up.
With Breville comprehensive range of coffee products, you are guaranteed of having the perfect coffee making system as well as the perfect coffee results.
Actually, Breville great selection of drip filter machines and espresso machines should satisfy your discerning taste for good coffee.
The Breville coffee makers are perfect for that quick dose of coffee in the crack of dawn. These quick-brewing coffee makers can accommodate up to 12 cups of coffee and it features a multiple flow system.
Overall, Breville by providing a one stop solution for consumers with regards to coffee meant that regardless what you need for coffee, you can get it from Breville.
All you have to do is choose any types of kitchen appliances from Breville range of products, and then you're on the go for your coffee making.
If you are not interested in any of these (even the breville espresso machines) then you should check out a very easy to use machine (the link).