How Many Braun Coffee Pots Are You Willing to Purchase?



You might be thinking: how many braun coffee pots do I need to buy? That depends on how you perceive the value of your braun coffee maker.
In general, a Braun Coffee Maker, such as the Braun KF590 Impressions would cost around $60 to $100. The KF590 Impressions is one of the most popular Braun 10-Cup Home Coffee Makers because of its convenient features.
For instance, it features a programmable 24-hour timer, fast brewing technology, pause-brew function, dishwasher-safe parts, a permanent gold tone filter, and a built-in water filter.
For $60 to $100, that's a pretty good deal and it makes the Braun KF590 Impressions a great value coffee maker.
However, if there's one drawback, this machine only comes with a 54-ounce glass carafe. All glass carafes, decanters, and coffee pots have a tendency to break, since glass is a very fragile material.
---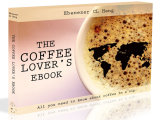 Love coffee? Here is some more "free stuff"! Learn more with this ebook (is free!)



---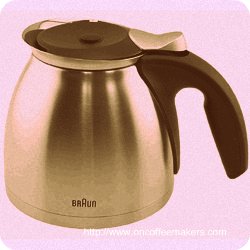 Breaking a glass drip coffee pot is not rare at all, since it only takes one accidental slip to break it. Thankfully, getting a replacement carafe for a Braun KF590 is quite easy, since these are readily available and easy to find.
A replacement glass carafe, such as the Braun KFK500-BK 10-Cup Replacement Glass Carafe, would cost around $20; however, for that same amount, you can probably get a brand new Sunbeam or Black & Decker Coffee Maker.
On the other hand, it's perfectly understandable if you'd rather get replacement Braun Coffee Pots than purchase a $20 coffee maker.
Obviously, a $60 to $100 Braun Coffee Maker would outperform a $20 coffee maker; therefore, you might not want to part with your Braun Coffee Maker just yet, especially if it has only been operating for less than a year.
So how many Braun Coffee Pots are you willing to purchase throughout the lifespan of your Braun Coffee Maker?
According to various customer reviews, the Braun KF590 Impressions has an operating lifespan of around 3 to 5 years. During the course of that time, it's quite possible that the Braun Coffee Pot is going to break.
However, instead of getting a glass replacement coffee pot, why not invest in a more durable stainless steel thermal or vacuum coffee pot?
For instance, the Braun 7051-581 Thermal Carafe is compatible with the Braun KF590 Impressions, and is much more durable since it is made of stainless steel.
Although it costs twice as much as a Braun KFK500-BK Replacement Glass Carafe, it will most likely be the last replacement carafe that you'll ever buy for your Braun KF590 Impressions Coffee Maker since it's virtually unbreakable.
Furthermore, it does a better job of keeping your coffee hot for an extended period of time since it is well insulated and keeps the coffee from coming in contact with the external air, preventing heat loss.
Therefore, if you're planning to buy a Braun Replacement Coffee Pot for your Braun Coffee Maker, try to invest in a more durable replacement stainless steel thermal carafe that is compatible with your Braun Coffee Maker.
Or, if you feel that your Braun Coffee Maker is nearing the end of its operating lifespan, spend the cash that you would spend on a replacement coffee pot on another coffee maker instead.