Braun 12 cup Coffee Maker that is Quick and Easy



Looking at this braun 12 cup coffee maker about quick and easy might not be that great a statement. But it's a general truth; working people like us only have a few minutes every morning to enjoy our coffee before we head out the door to go to our respective place of work.
This is why we all want a coffee maker that brews fast but still yields a great tasting cup. Also, it would be an additional convenience for us if the coffee maker is just as easy to use as well as it is easy to clean.
Thankfully, the Braun 12 cup coffee maker is able to offer us everything that we need, want and are looking for in coffee makers.
When we talk about the Braun 12 cup coffee maker, we are referring to no other than the Braun KF180 Flavor Select. Powered with a 1200-watt heating element, brewing coffee sure is quick with this model.
---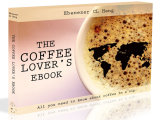 Love coffee? Here is some more "free stuff"! Learn more with this ebook (is free!)



---

Coming from the Flavor Select line of Braun coffee makers, the KF180 12 cup coffee maker also comes with an individual flavor selection switch customizing the strength of one's coffee brew, giving you the freedom to choose how strong your coffee will be based on the workload that you have to face for the day- mild, to calm your nerves for that project presentation and robust, to help you focus for that brainstorming meeting.
Choosing the best coffee grounds to brew does not guarantee great tasting coffee; after all, we still need to add water to it. The Braun 12 cup coffee maker has a built-in water filter cartridge that removes impurities from the water and thus enhancing the taste of our coffee brew.
Coffee is the elixir of working people, it keeps them going throughout the day and therefore, it is necessary that coffee is made available to them all the time.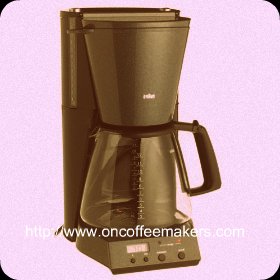 It's a good thing that the Braun coffee maker KF180 has a pivoting filter container with an overflow protection ensuring that none of this important concoction is wasted. More so, an outside water level indicator lets you keep track of how much coffee you have left so you'll know when to brew another batch.
The time-conscious working class sure will love these features too; a built-in clock with a 24 hour programmable timer, automatic shut-off, and a pause-and-serve function with an anti-drip mechanism.
Its other useful features are a warming surface to keep coffee hot longer, and cord storage. It also comes with a glass carafe.
The Braun Flavor Select line also offers a 4 cup coffee maker for those who need a coffee maker with the minimum serving capacity.
The Braun KF180 Flavor Select 12 cup coffee maker surely is complete with everything that the working class coffee drinker can ask for. Truly, there's nothing like a good cup of great tasting freshly brewed coffee to jumpstart the day and another one to cap it off after a day's hard work.