Why is the Bunn Coffee Brewer CWTF-15-2 so Popular?



In 1963, Bunn introduced the first Bunn coffee brewer for commercial use. Since then, Bunn has been at the forefront in the field of designing and manufacturing Bunn coffee makers for the food and restaurant industry.
If you have ordered a cup of coffee in a restaurant, diner, or café, among others, you most probably have enjoyed a cup of coffee made from a Bunn coffee machine.
Among all Bunn commercial coffee machines, there is one that is loved by owners of small cafes, diners, and small restaurants --- the Bunn CWTF15-2.
The Bunn Coffee Brewer CWTF-15-2 features an all-stainless steel construction, which makes this a heavy duty machine with superior durability.
This Bunn coffee machine was built specifically for handling low to medium volume applications. It is well-equipped and ideal to small crowds at small restaurants and small cafes and is very easy to use.
---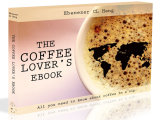 Love coffee? Here is some more "free stuff"! Learn more with this ebook (is free!)



---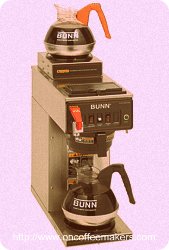 At the touch of a button, it will brew a pot of coffee. The Bunn CWTF-15-2 can brew 3.8 to 7.5 gallons of fresh, hot, and great tasting coffee per hour, which is approximately 8 pots of coffee per hour.
Furthermore, despite being a heavy duty commercial coffee machine, it is very compact, measuring 18.5 inches high, 8 inches wide, and 17.8 inches deep.
The other features of the Bunn Coffee Brewer CWTF-15-2 include a SplashGard funnel that deflects hot water away from the operator's hands. In addition, it includes a front-mounted hot water faucet, giving easier access to hot water for other hot beverages and food items, such as tea, hot chocolate, and soup, among others.
To keep coffee hot, this machine has two individually controlled warmers, which can maintain two filled Bunn coffee pots at the optimal serving temperature. Furthermore, this machine has an optional pour over feature.
The Bunn CWTF-15-2 does not need to be refilled with water manually, since it requires to be hooked up to a water line.
However, this machine does not come with Bunn coffee pots at all, so those should be bought separately. Furthermore, this machine makes use of Bunn paper coffee filters; therefore, it would be wise to stock up on those as well.
Ultimately, using Bunn commercial coffee machines is one of the best ways of serving great coffee to customers and employees.
If you're an owner of a small cafe, having the Bunn Coffee Brewer CWTF-15-2 at your disposal is one way of keeping your customers happy, while you serve them great coffee with a machine that functions and operates efficiently.
Need more information about finding best coffee maker?Or do you need some information about coffee filter, click this link to go to our home page (where there are plenty more information on coffee brewing devices