Should get free pod coffee maker or the coffee pods?






Free pod coffee maker or coffee pods? IS there really such a good deal around? Well, as you know, it is always a give and take situation, you get something, you would have to give up another thing.
And that is the reason, I asked if you should go for free pod coffee maker or go for free supply of coffee pods. Bear in mind that this is not a long term or perpetual arrangement, ultimately you would have to make a purchase.
The freebies are marketing gimmicks to get you (the consumers) to sign up plans with the coffee suppliers. It used to be a simple purchase of single serve coffee makers, then coffee pods.
But, with intense competition between the companies and also the OEM companies, the equipment manufacturers and coffee roasters have to come out with these gimmicks to grow their market share.
---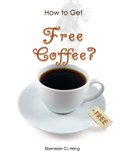 If you are here, you love to drink coffee. So, what would you say if you can get free coffee in the place where you spend most of the time? Or, would you be interested in getting free coffee and save enough to send you for a short holiday?


Show me how to get this free coffee...





---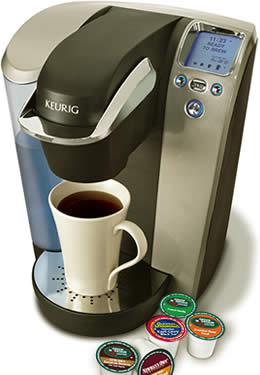 Let's see how it works. To get free pod coffee maker , usually you need to sign a plan with the suppliers and be committed to a minimum purchase of the coffee pods every month. So, for free single serve coffee makers, you pay for the coffee pods.
To get free coffee pods, usually for 3-6 months, adjusted for a company size of 20 person, you pay for the pod coffee maker. And to even better the deal, usually, the single serve coffee maker that you purchased are at a lower price bracket than those retailing in stores.

If you asked me which is a better deal, here are some pros and cons about the 2 arrangements. The main advantage of getting the free pod coffee maker is the maintenance of the machine.
Theoretically, the machine does not belongs to you and if the coffee maker breaks down, you would consume lower amount of coffee pods. So, the supplier would ensure that the single serve coffee maker is in optimum condition.
The drawbacks is of course, the minimum order of coffee pods monthly. And, this becomes the advantage of getting free coffee pods. After the free coffee pods are exhausted, you pay for the coffee pods and you determine how much you want every month.
Because, you own the machine, you determine what pods you want to put inside and how much you want to purchase every month. But, because you own the machine, the maintenance is out of your pockets, after the warranty is over.
Personally, if you asked me which model I would get, I would go for the free pod coffee maker model. I love the idea of having a well maintained single serve coffee maker and to have absolutely no worries on the breakdown or servicing of the machine...



Hey, what about other coffee makers? Or, roasters and grinders?