Buying espresso or coffee machine in Singapore make no sense!
Seriously, buying espresso or coffee machine in Singapore might make no sense to most readers.
Firstly, Singapore is a very connected place, one can get a kopitiams or coffee shops in less than 10 minutes. In fact, even places like Punggol or Tuas are packed with countless coffee shops.
So, why bother buying espresso or coffee machine in Singapore? Three reasons.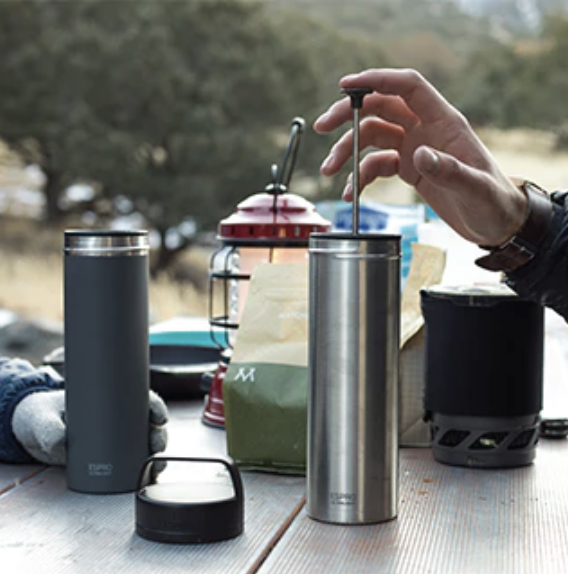 A French Press That You can carry around: ESPRO Ultralight Travel Press in Singapore 
1. Familiarity

Most of us need to have that familiar coffee taste every morning. With coffee shops, we might not be able to get it either because we are not able to go there, or the brewer is not working.
Either way, we would start the morning with a tinge of disappointment.
2.Lower Cost
It might sound absurd to some of you, but even if you choose to get a thousand over dollars machine -in the long run, it would be cheaper.
Even a $50 coffee machine can last you for at least 3 years. So, let's say you splash $1000.00 on a machine that last you for 3 years.
That is on average, less than a dollar per day.
Coffee grounds cost like $0.20 per serving. So, per day even if you have 1 cup of coffee, it is only $1.20.
That is like the amount one would pay in a kopitiam!
Find: Free Coffee near you (Free Coffee in Cafe/F&B)

Find: Free Office Coffee Machine (+ enjoy $1200 vouchers)
---
---
3.Better coffee

You do not have to know how to brew, with technology such as single serve coffee maker, you only need to choose the coffee that you like.
The $1.20 that you are paying in coffee shops are roast using magarine and sugar, not really a healthy or delicious coffee if you think about it.
But, by buying espresso or coffee machine in singapore, you get to choose the type of coffee to go along.
Our recommendations
We think, if you are going for a coffee solution, it must be easy to use. For that, we recommend mypressi Twist.
And if you are looking for a good espresso experience, then you should really consider La Pavoni Europiccola. This is where the romance of pulling an espresso shot comes from.
---
---