French Press Coffee is all about the Basics



French press coffee do not have much. The truth is that one does not need to own the latest coffee maker with the most bells and whistles to make great coffee.
Take the French Press. It is still the preferred method by coffee aficionados of making coffee, not because it is the "snobbish" way, but because it is so simple, yet can make better tasting coffee than most electric coffee makers.
Press coffee is all about the basics. To get great French Press coffee, you would only need three simple things: good roasted coffee, the correct size of coffee grounds, and the right temperature of water.
First of all, when trying to find out which coffee blends would suit you the most, try them all.
---
ESPRO French Press Coffee is available in Singapore through Kaffa Kaldi Pte Ltd
---
Find: Free Coffee near you (Free Coffee in Cafe/F&B)

Find: Free Office Coffee Machine (+ enjoy $1200 vouchers)
---
---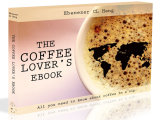 Love coffee? Here is some more "free stuff"! Learn more with this ebook (is free!)

---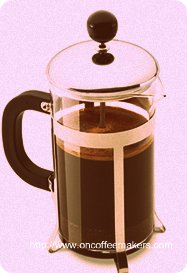 Try all the gourmet coffee from different coffee roasting brands that are available to you. Or, why not try organic coffee, which is also the healthier option.
Then, as you learn and appreciate the differences between the different blends, you can pick out which ones would suit you the most when making French Press coffee.
Second, having the correct size of coffee grounds is another important factor when making Press coffee.
Having too finely ground coffee can lead to a disappointing Press coffee experience, as the grounds can find its way through the plunger and not only disrupt the flow of the coffee from the carafe to the cup, but find its way into the cup as well.
This is why some recommend using coarsely ground coffee so that they remain in the bottom of the plunger when it has been pressed.
Finally, water temperature also plays a very important role when making coffee from a french press. Never use boiling water with the French Press.
Depending on what kind of French Press you're using, using boiling water can cause the French Press to break and could cause scalding liquid from spilling out and causing burns and injury.
Therefore, once you have heated water to a boil, let it sit first to cool down for a minute or two before pouring it to mix with the ground coffee.
Ultimately, the French Press is all about the basics. It's not about having the latest automated features that electronic coffee makers have.
Instead, it's about sticking to the fundamentals of how to make a great cup of coffee. This is why the French Press is still preferred over electric coffee makers by coffee enthusiasts because nothing can beat coffee done by French Press, especially when it comes to taste.

---
---