Nestle sales increase 25%, Kraft increase 20% -who are buying all these machines!!
by Chee Leng
(Singapore)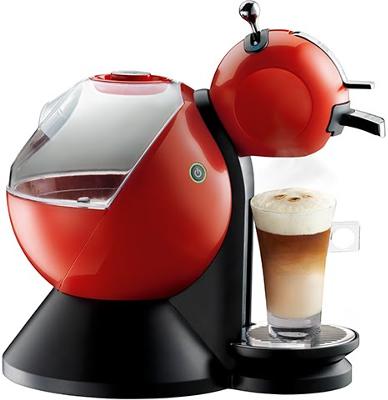 Nestle Dolce Gusto
Europeans! Kraft which produces the popular Tassimo single serve coffee maker recently reported that their sales grew by 20%.


And the in charge in Europe Mike Clarke highlighted that Tassimo in Europe is actually more units than Nestle Nespresso.
So, if this is the case, one would think that Nestle sales must be languishing. That is not the case.
Nespresso sales results shows that in the first half year, sales rose by more than 25%. That means it is growing despite stiff competition.
Why I say stiff is because, Tassimo is a good machine with a range of well known brands of beverages, such as Starbucks coffee.
In addition, they are able to brew a range of drinks, including chocolate, this meant that the whole family would be able to enjoy this machine.
This is a competitive edge against Nespresso that is only able to brew coffee. And on top of all these, it is selling at 69 Euros, almost 50% cheaper than the 149 euros Nespresso.
From a strategic point of view,
Nespresso
is not having an easy time. Externally, it has to fend off competitors such as Tassimo that is expanding on its market (Europe).
In addition, it has to worry about losing its capsule business to ECC (Ethical Coffee Company) and Sara Lee that is selling Nespresso compatible capsules.
Read:
Battle for the pods
But at this moment, everyone seems to be lapping up on the single serve coffee system and so long as you are in the market, there is money to be make.
The fight would start when the market stable and the companies have in sight how big the pie is. Now, it is growing and companies are fighting for the most market share that they can get...