Nationwide Coffee Company in UK

(UK)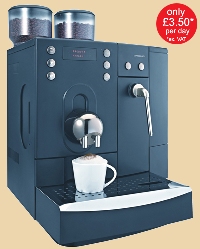 Bean to cup machine
Nationwide coffee is a company that provides coffee machines for the offices.


We offer three different types of coffee machines. They are the instant coffee machine, which ensures consistent and standard coffee quality everytime.
Then, you can also opt for the choice of a traditional coffee machine. Here you would get the freshest espresso that is being grind and brewed right in front of you.
Lastly, you can also choose from our range of bean to cup coffee machines. While all these machines look complicated, all You have to do is simply press a button for a hot fresh cup of coffee!
For more information, check out
Coffee Machines
site