Looking for specialized coffee specialists in Singapore?
by Lee
(Singapore)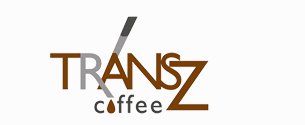 Transz Coffee
You could be just starting a coffee business or running it for a while, if you are looking for advice and consultation, Transz Coffee is the name to turn to.


We are a company that provides a range of services including sales and servicing of coffee machines.
In addition, we provide value adding services such as training of baristas, set up of cafe and even the theme and design of your coffee outlets.
If you are just looking to purchase products, we carry one of the most established names: La Pavoni.
Transz Coffee is the exclusive distributor of La Pavoni in the region and getting this espresso machine from us ensures that this machine would remains worry and fuss free.
All maintanence and servicing would be provided by us, which is just a phone call away.
For those looking for office coffee services, we have a range of single serve coffee makers that is designed just for you.
Easy to use, no fuss to maintain.
So, check out
our website
for more details.