Coffee Machine Suppliers in Florida | Best Office Coffee Service Inc.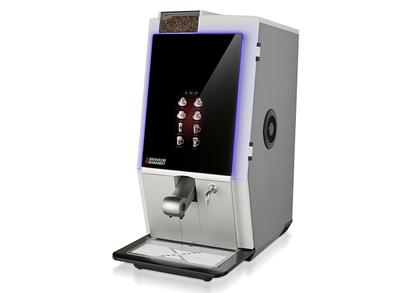 Bravilor Esprecious
About this Coffee Machine Supplier:


This coffee machine supplier has been in the market for more than 10 years. They also supply other break room supplier and cleaning supplier for the office.
Where is this Coffee Machine Supplier Located:
This coffee machine supplier is located in Miami, United States. They service the Miami-Dade, Broward, and Palm-Beach counties.
Does this Coffee Machine Supplier sell coffee beans?
Yes this coffee machine supplier also supplies coffee beans and tea from numerous brands such as Alterra, Barista Prima, Barnie's, Bustello, Cafe Escapes, Cafe Pilon, Caribou Coffee, Diedrich, Donut House, Eight O'Clock, Folgers, Gevalia, Gloria Jean's, Green Mountain, Lavazza, Maxwell House, Nespresso, Peet's, Seattle's Best, Starbucks, and Tully's
What Espresso Machines do this Coffee Machine Supplier carry?
This coffee machine supplier carries brands such as Bravilor, Colibri, Krups, Flavia, Keurig, Lavazza, Necta, Seattle's Best, SGL, and Tassimo.
Espresso Machines:
Bravilor Esprecious
Krups Silver Art XP 4600
Krups XP 100050 Solo Steam
Krups XP320050 Opio Pump Boiler
Krups XP5220 Pump
Krups XP5240 Pump
La Piccola Sara Vapore
Newco Café Espresso
Rancilio Silvia
Saeco Aroma
Saeco Via Venezia
Other Coffee Brewers:
Bravilor Freshmore 221
Colibri LX
Flavia Creation 200
Flavia Creation 400
Flavia Creation 500
Flavia Barista
Keurig K140
Keurig K150
Keurig K155
Keurig K3000SE
Lavazza Blue Colibri
Lavazza Espresso Point Matinee
Lavazza LB2300 Double Cup
Necta Brio 3
Necta Krea
Nespresso Gemini
Nespresso Cappuccinatore
Nespresso Zenius
SGL Easy
Starbucks iCup
Starbucks Serenade
Tassimo T300
Tassimo T65