The money is in the Single serve coffee Segment!
by Chee Leng
(Singapore)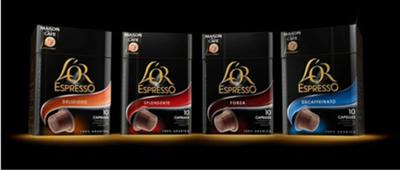 Sara Lee Nespresso Pods
I have covered quite a few articles on the growth of Nespresso and also how companies are coming out with compatible capsules to bank in on the huge market of Nespresso, other than ECC, Senseo (sara Lee) also have a capsules that is compatible.


Then, I read that Lavazza have also joined in the Single serve coffee fray by purchasing some shares in Green Mountain Coffee Roasters, they owned Keurig and k cups the world leader in Single serve coffee.
Lavazza has not make any significant acquisition for the last hundred years of its history until now -and they means something right?
In fact, even Coca Cola and MacDonald are looking to purchase this Stake in Green Mountain Coffee Roaster (GMCR), although it ultimately goes to Lavazza.
I guess Lavazza being in the coffee market for a longer period of time would better value add to Keurig.
Why so many companies want to buy a GMCR? To say that it is growing, would be an understatement -it is literally flying!
Sales for GMCR grew by 61% and its profit 105%, if there is anything would investing -it would be this company.
You have "compatible" products wanting a size of the market, you have "old" company joining in the fray, so, if one cannot deny that the lure of the single serve coffee segment is there.