Schaerer Barista @ Rocky Master KINEX
by RL9133
(Singapore)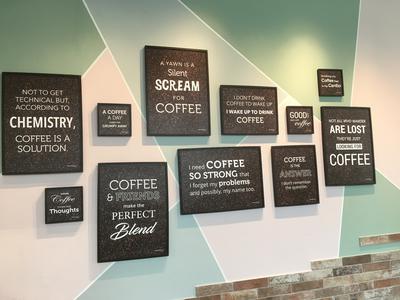 Saw this elegant SCHAERER BARISTA fully automatic coffee machine in Rocky Master at KINEX (Paya Lebar). This machine looks beautiful and seems easy to handle as the barista brewing my coffee can be seen handling the machine with ease.

Machine grinders grind the coffee directly into the portafilter. Automatic tamping with preset pressure. Brewing-time is controlled with a software program. Frothing of milk can be done automatically as well.

This machine makes a consistent and perfect cup of coffee every time. This machine is supplied by kaffa kaldi coffee in Singapore.

Other than Devil's Brew, they have a
Type of coffee based drinks served:
Espresso $3.90 l Americano $4.30 l Devil's Latte $5.30 l Cappuccino $5.30 l Café Mocha $6.00
Matcha Latte $6.00 l Hot Chocolate $6.00 l Hot Yuzu Lemon $4.30 l Matcha $4.30 l Hot Tea $3.90
Also have Iced Coffee range, Juices and Frappes (Ice Blended)

I tried the Devil's Latte, aromatic, low acidity, good body but have mild bitterness at the end.
Overall, coffee is acceptable but can be better with this great machine.

Join in and write your own page! It's easy to do. How? Simply click here to return to Espresso Coffee Machine Review Page (Consumers).
---