O' Coffee Club Xpress Opens at Academia @ SGH | Opens 21-06-19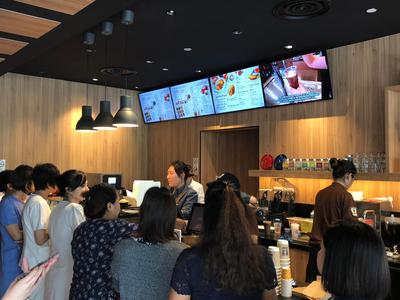 O'Coffee Club Singapore opens another Xpress store at Academia @SGH on 21st June 2019.


They open their door to welcome the first customer at 1130 am. More than 50 people queue outside the store early in the morning, all hoping to be the first 50 customers (the first 50 customers get to enjoy a 12 months free coffee).
This Xpress store is also offering 1 for 1 ice Blended for a limited time.
Join in and write your own page! It's easy to do. How? Simply click here to return to Coffee and coffee makers news.
---