Novotel Hotel | Carimali Coffee | Indonesia
by Jojo
(Indonesia)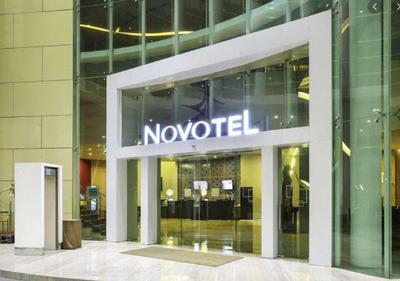 Went for a short trip to Jakarta and stay in Novotel Hotel.
During breakfast, I was attracted by the signage "LIFE BEGINS AFTER COFFEE" on the Coffee Machine.
A closer look, I saw a familiar coffee machine from Nescafe.

Bean to cup machine
Brand: Carimali
Beverage: Espresso & Coffee.
This is an Italian company with a manufacturing factory in Suzhou, China.

Instant Powder machine
Brand: Nescafe Alegria
Beverage: Tea Lite, Tea Tarik, Milo and Chococcino.

I tried both their Espresso and Coffee, it tastes good. With good body and not bitter. I am not sure where they are buying coffee beans. I assume should be from local as Indonesia is an exporter for coffee beans. Their Milo and Tea Tarik also taste good, but too sweet for me.

Thank you for reading my thoughts, would you believe if I tell you that there are F&B in Singapore that are giving out free coffee? Well, I chanced upon it, and have enjoyed it for quite a while! Hope you enjoy it too!

Join in and write your own page! It's easy to do. How? Simply click here to return to Espresso Coffee Machine Review Page (Consumers).