Nespresso new market is soaring!
by Chee Leng
(Singapore)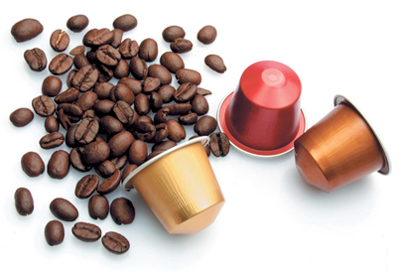 Nespresso capsules
Folks that have been following my articles, would know that for the past one year, there are numerous articles on Nespresso, most of it about its expansion plan.


Nespresso is coming out with new machines, going into new markets, suing those that are eroding their market and now they have just entered into a new market -air transport!
Nespresso was served on the Latvian national airline airBaltic from 27th December on all its flights to Europe, Middle East and Russia.
Currently, Nespresso is only being served to Business class passengers, but there are plans to expand it to economy class passengers at a later stage.
The current range are Espresso, Lungo and Decafeinato nad of course the Cappuccion classic using the Espresso forte and foamed milk.
If this project takes off, Nespresso could find themselves in a very lucrative market.
Traditionally, airlines serves either instant coffee for economy and R&G for business class. The quality for the former is low while the effort in preparing for the latter is high.
By using a single serve coffee, such as Nespresso, airlines is able to deliver quality coffee with ease at an affordable price tier.
This is a good market, because, your only other competitor when it comes to hot beverage is tea. And since there are more than 70% coffee drinkers, the turnover for Nespresso should be good.
In addition, airlines is an institutional purchase, which means that they buy in standard quantity on a monthly basis, making it easier for Nespresso to forecast and produce lowering any expiring stock or wastage.
Personally, my $0.02 about this business is very positive and if Nespresso can grow it, the potential is great.