"Like" Nestle Coffee mate and you can get it for free -welcome to the new economy!
by chee Leng (on coffee makers)
(Singapore)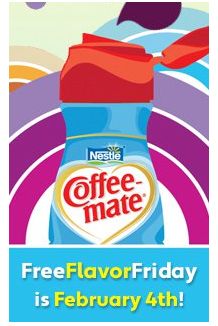 Free Coffee Mate
Recently, Nestle Coffee mate ran a campaign on their facebook page promising a free bottle of coffee mate for every person that "Like" their facebook page.


The result that they get is amazing -so much so that their facebook page crashed and thousands of fans are not able to get their coupons for the free bottle of coffee mate.
It has since been fixed and coffee mate mitigated the situation by promising another batch of 20 000 bottles of coffee mate (it started the campaign by giving away 100 000 bottles of coffee mate).
Obviously the campaign works and if you are thinking why is a company such as Coffee Mate driving traffic for Facebook, they are not and in fact they are building their base for future marketing effort.
Companies like Nestle are used to giving away free samples, doing promotions and spending millions on TV adverts (their recent Nescafe campaign Coffee at its Brightest was tout to be about 20 over millions).
But, all the above only generate leads and buzz for the moment. With social media, not only do you have the leads for a long time (similar to email marketing where you can market to it for many times), it is very viral.
Here is my two cents on the new economy -the giving economy to build you brand using
Coffee Mate as an example.
1. It allows them to build a base. The main difference between facebook and other platforms is Coffee Mate would be able to market to the folks that "Like" their page anytime they like, simply by updating their status
2. The multiplying effect. Everyone that "Likes" Coffee Mate page has at least 100 friends, and if Coffee Mate is able to engage that Fan, it would have access to all its wall with every status updates.
This meant that every time Coffee Mate updates its Facebook page, all the fans (people that "Like" the page) and their friends would get to see it.
Assuming that they have 100 000 likes/fans, and each of them has 100 friends. Every time, Coffee Mate send out a status update, 10 million people would be able to see it!
That is money well spend.
3. The viral effect. With so many people looking at it, and all its take is a "share" button, the potential for all message or promotion to go viral is very easy.
This further increases the reach and frequency of whatever Coffee Mate wants to communicate.
And this is the new economy, one that thrives on giving first without requiring you to make any purchase. The logic is, people only wants to buy from companies that they know, like and trust.