Lady M @ Orchard Central | 2 group Iberital semi-auto machine | Singapore
by Ladygaga
(Singapore)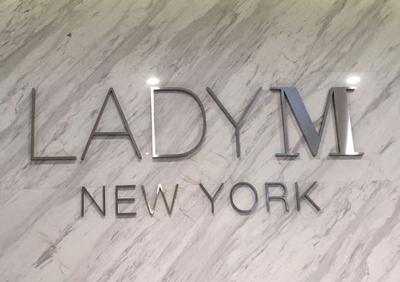 Lady M Cafes are situated at 5 different locations in Singapore.
I went to their most Instagram able Orchard Central outlet for afternoon tea.

They are using a 2 group Iberital semi-auto machine and Mazzer Grinder. And their Coffee in Singapore includes;

Espresso $3.50
Espresso Macchiato $3.50
Americano $5.00
Café Au Lait $5.00
Café Latte $5.00 / $6.00 (Cold)
Café Mocha $5.50 / $6.50 (Cold)
Hot Chocolate $5.00 / $6.00 (Cold)
Cappuccino $5.50
Lady M Iced Café $5.50 (ICED)

Love their cakes but not their Coffee as it's too sour and light for me.

Thank you for reading my thoughts, would you believe if I tell you that there are F&B in Singapore that are giving out free coffee? Well, I chanced upon it, and have enjoyed it for quite a while! Hope you enjoy it too!

Join in and write your own page! It's easy to do. How? Simply click here to return to Espresso Coffee Machine Review Page (Consumers).