How resilent is the coffee business? Even a flood can't dampen it!
by chee Leng (on coffee makers)
(Singapore)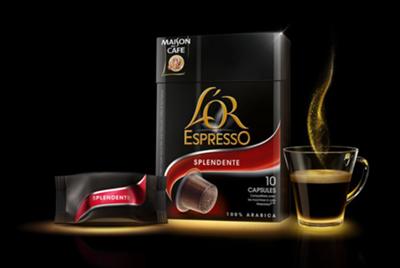 Sara Lee L'OR
Sara Lee has to shut down factories last year because of the Thailand flood. And that is considerable loss. But, even with that loss, its coffee and tea segment net sales grew 12%!


Of course, many variables contributed to its growth but two segments that really fueled it are the capsules business and L'OR.
The latter for your information are capsules that are compatible with the Nespresso coffee machines.
And in this interview, Sara Lee Group Executive Chairman Jan Bennink highlighted the need to make Senseo sexier.
In my previous article about
Sara Lee
, I predicted the possibility of Sara Lee using Senseo to serve its L'Or capsules and now I think it might be a reality!
Read more about
success of Sara Lee L'Or
My $0.02
Personally, I think once the floodgate is being open, it is difficult to be shut. Sara Lee, ECC has been selling compatible capsules for Nespresso for a number of years.
Even Nespresso would to stop them, there are many others out there in the market such as Capsulin, Nexpod and so on.
What Nespresso should do is to expand on its range and excite users with their range.
The feedback about compatible capsules has not been too bad. People are paying lesser money and getting pretty quality stuff.
And if a new Senseo would to launch and is compatible with L'OR, with economies of scale, cost of production for L'Or would go down.
Folks using Nespresos machines would be able to use these capsules at a even lower price. This would add more stress to current Nespresso capsules business.
I see lawsuits has a roadbump, to win this war, Nespresso need to have a full fledged marketing plan with many new products to excite its users base.
Otherwise, Sara Lee would be the one exciting their users' base with great coffee at a lower price tier.
It is also interesting to note that till this moment, companies like ECC and Sara Lee are still using price as the main marketing tool and Nespresso choice of weapon is lawsuit.
I think the time would soon come when the combat for users would be better products via integrated communications channel such as social media, ABTL, and strategic distribution.