How many of you would like to breathe in your coffee?
by chee Leng (on coffee makers)
(Singapore)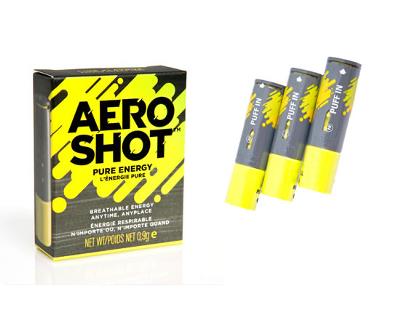 Aeroshot Package
For those in the know, you might have heard of Aeroshot.This is a Coffee that is breathe instead of being drank.


Created by a Harvard Professor David Edwards, who is also the creator of Le Whif products, all breathable foods.
The whole idea about this coffee is you would not pile on the calories that comes with coffee but still get the caffeine fix.
One of the value add being advertised is the "skipping" of drinking coffee". They make drinking coffee a chore, but I know folks that are reading this (coffee lovers), would agree with me that drinking coffee is an enjoyment in itself.
That means, the only plus point about this product is no calories. For the health conscious folks, this might be the solution.
One thought that came to my mind is whether caffeine intolerant are okay to be drinking this as well. I mean you are breathing instead of drinking, so wonder if it would cause a reaction.
My S$0.02.
Folks that have followed my writing know that I always put forward the idea that good coffee has to go with the mood and the environment. Good ambiance to me, is half a cup of good coffee.
I also happens to know that many coffee lovers share the same view. Thus breathing in caffeine fix might not resonate with the coffee community.
This meant that the reach of this product might be narrow down to folks that need to stay alert and awake.
Which might still be a sizable market, but probably not as big as the coffee community.
Do share your thoughts on this as a coffee drinker -is there really a need to breathe coffee?