Hediard Singapore Cafe-Boutique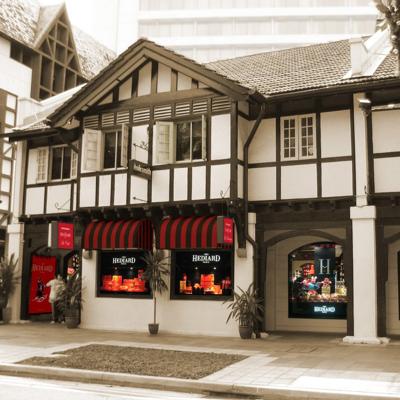 Hediard Singapore Cafe (Street view)
In Singapore, with more than 1,600 sq ft, the Tudor Court fine food Café-Boutique does not only offer a delightful shopping experience but also a place to rest and enjoy unique recipes designed by Hediard Paris chef Vincent Carayon.


With a strong feel of history, the 150 years old brand Hediard could hardly be anywhere else than at Tudor Court. This "gate" of the internationally popular shopping avenue is to become the place to enjoy a quality rest around a smoking cup of spicy chocolate, a unique tea or coffee blend escaping aromas from the four corners of the world.
With more than 30 varieties of coffees from the four corners of the world, Hediard continues its legendary tradition of discovery. Only the Arabica coffees, renowned for their aroma and finesse are sold here.
Hediard roasts a good deal of its coffees itself.