Copy success, do what Starbucks is doing!
by chee leng-Oncoffeemakers
(Singapore)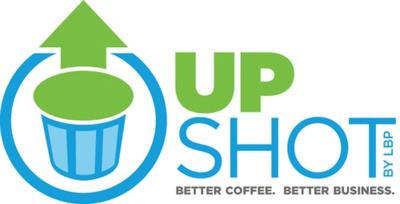 Upshot Solution
Who sells alot of coffee? First, it would be Nescafe, and Starbucks is not far behind. So, if one wants to be successful in the coffee business, one should take a leaf out of the industry leaders right?


Now, let's take a look at what Nescafe is doing recently, Dolce Gusto and
Alegria
, single serve coffee solution.
And what is Starbucks doing recently? Joint venture with Keurig and they just launch of their single serve coffee machine, Verismo. (which I would definitely cover in another article).
Industry leaders seems to be telling us that the money is in the single serve coffee category.
So, if you want to make some money, shouldn't you do what Starbucks is doing?
Go into the Single serve coffee market.
But, it is not an easy market to be in.
First, the competitors are strong, they are the who's who's in the coffee industry. You have Keurig, Tassimo (Kraft), Nespresso (Nestle) and Nescafe.
Building a line of products ground up is almost impossible.
In fact, even veterans like
Starbucks partnered with Keurig
.
If you run a coffee business, and you want to tap into the single serve, the easiest and the best way to make a profit is to be selling the capsules, pods or cups (in short the refills).
There are millions of single serve coffee machines out in the market and the owners
of these machines are always on the look out for different coffee, so if you have a slightly different solution, they would buy it.
Now, there is this
Upshot solution
that allows you to customized your coffee into single serve format, packed in the way you want it for customers with Keurig and Tassimo coffee machines.
Think about the potential: thousands of ready customers that probably like your coffee but has no opportunity to brew your coffee, now they can.
Would you get into trouble the way
ECC
and Sara Lee did when they did something similar for Nespresso coffee machine?
I am not too sure what would the reactions be for Tassimo, but so far, Keurig has been quite cool about refill packs from other companies.
And I believe this is one of the reasons why they are selling many more machines than Tassimo. I do not know if they sells more than Nespresso globally, but in US they are market leader.
My S$0.02
During this time of the year, is a period where you can expect a lot of new product launches and clearly this upshot solution is a gift for many coffee retailers.
Once they packed their coffee into the single serve format, they would still have enough time to run a promotion to better their sales.
Stay tuned as I write more new launches so more ideas for your Christmas shopping...