Coffee on the go
by Eddavid
(Macpherson near PLQ)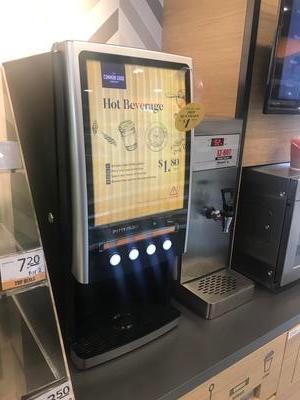 Pitti Veloce
Find this Pitti Veloce coffee machine while I pump up my car petrol.

This coffee machine is by The Common Good Company.
$1.80 for a cup of Coffee Latte, the price is still reasonable.

BUT when can I find Good Coffee Supplier????
Join in and write your own page! It's easy to do. How? Simply click here to return to Espresso Coffee Machine Review Page (Consumers).
---