Big name in Asia promoting coffee culture
by chee Leng (on coffee makers)
(Singapore)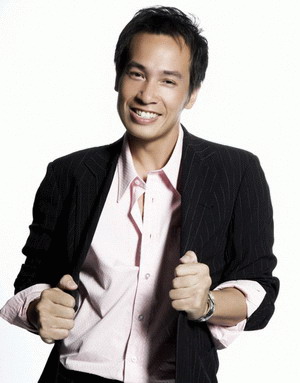 Moses Chan -do you know him
Folks in Asia, especially be familiar with TVB TV station and of course heart Throb -Moses Chan. And now finally, an Asian major TV network is going to talk about coffee.


If you look back at past documentary about coffee, it is either from National Geographic, Discovery or probably TLC.
I think it is because of the hike in interest in coffee (with the development of coffee plantation in China, and thousands of Cafe in Hong Kong), viewers are more than interested to know what is happening behind their cuppa.
It seems that it is Moses Chan that spearheaded this project, drawn to coffee since his stay in Australia.
This is a 12 part 30 minutes series titled "Aroma of Coffee", that would cover coffee producing countries such as Vietnam, Brazil, Columbia, Indonesia.
The interesting part about this series is it is opening with Vietnam and not Brazil -the largest coffee exporter in the world.
This could be due in part to the affinity Moses Chan has with Vietnam culture during his days in down under.
Regardless, this is going to be a hit series, given Moses Chan star power in the region and personally, it is going to further enhance the coffee drinking culture.
Asians are "loyal" to their idol, whatever the idols does, they follows. Now that, Moses Chan say that Vietnam coffee is cool -I think you can expect quite a number of folks to be drinking this genre of coffee.
Like I say, the growth of coffee has to be in the Asia Pacific region, a totally untapped market with huge potential -there are still a huge population out there that do not know, cannot be bother or simply not exposed to the coffee culture.
Unlike in the west, where it is about converting coffee drinkers from one brand to another. In Asia, all you have to do is to get them to know about coffee, and they would buy from YOU.
From there, if you cultivate their loyalty -it is difficult for a second brand to poach their customers away.
Take Nescafe as an example, the first in the market. After decades and hundreds of competitors in the different Asian markets, they are still the market leader.
That is for instant coffee, it is pretty empty for the drip, the single serve, the espresso machine market...
My $0.02