Another Starbucks for Singapore Changi Airport Terminal 2...
by chee Leng (on coffee makers)
(Singapore)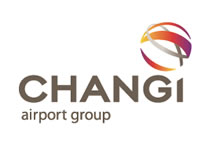 Singapore Changi Airport
The result is out for the latest round of tender for Concession A and B in Singapore Changi Airport terminal 2. The winners are Bakery Depot and Starbucks respectively.


This tender is meant for a Western-style Cafe, so both companies are a strategic fit and the tender would start from June and run for 3 years.
For Bakery Depot that owns Cedele, I do not think they would be a major shift in their look and feel. But for Starbucks, by winning this tender, I wonder if they would be bring in the "high street cafe" concept from US.
Nevertheless, it would be another two coffee drinking spot for us in Changi Airport. It would not be very big, measuring just slightly more than 1000 sq feet.
While, some of you might consider it to be boring (Cedele at least is one that is not frequently seen), do note that the companies that have submitted their quotes are Bakerzin, The coffee Bean & Tea Leaf, Pacific Coffee Company, Delifrance.
So, pretty much the usual fare regardless who win the bid.