% Arabica At Somerset Orchard
by Hulk
(Singapore)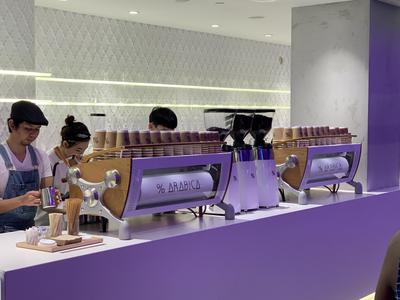 While Shopping for Christmas at Somerset Orchard, a strong aroma coffee smell reaches my nose. The pleasant smell from % Aabica cafe create lots of young people queuing up to purchase a drink from it. The smell attracts me to join the queue to have a cup of latte too.

The latte that they serve are using semi automated coffee machines and the taste of the latte is nicely blended.

To me, it can consider good coffee in Singapore.
Don't you agreed? Have a cup of coffee to find out.
Join in and write your own page! It's easy to do. How? Simply click here to return to Espresso Coffee Machine Review Page (Consumers).