My Sister Bakes | Macpherson Lane | Singapore
---
Oct 16 Special! Subscribe to OCM for a Starbucks report worth $39. 
---
Vouchers on augmented reality Apps (download ePrism to enjoy.)
Other F&B Services:  F&B marketing package and F&B Training
---
Newly opened in February 2015, this store isn't new on the baking scene. Started by two sisters who used to run an online cake order business, they finally took the plunge to expand into a cafe. Set in a quiet neighbourhood under old HDB flats, this new addition to the Macpherson estate is worth a visit.
The store was white washed, neatly furnished with sparse decorations and it's name highlighted in pink neon lights. There's nothing pretentious about the place and the main attraction is its rotating roster of about 6 freshly baked cakes.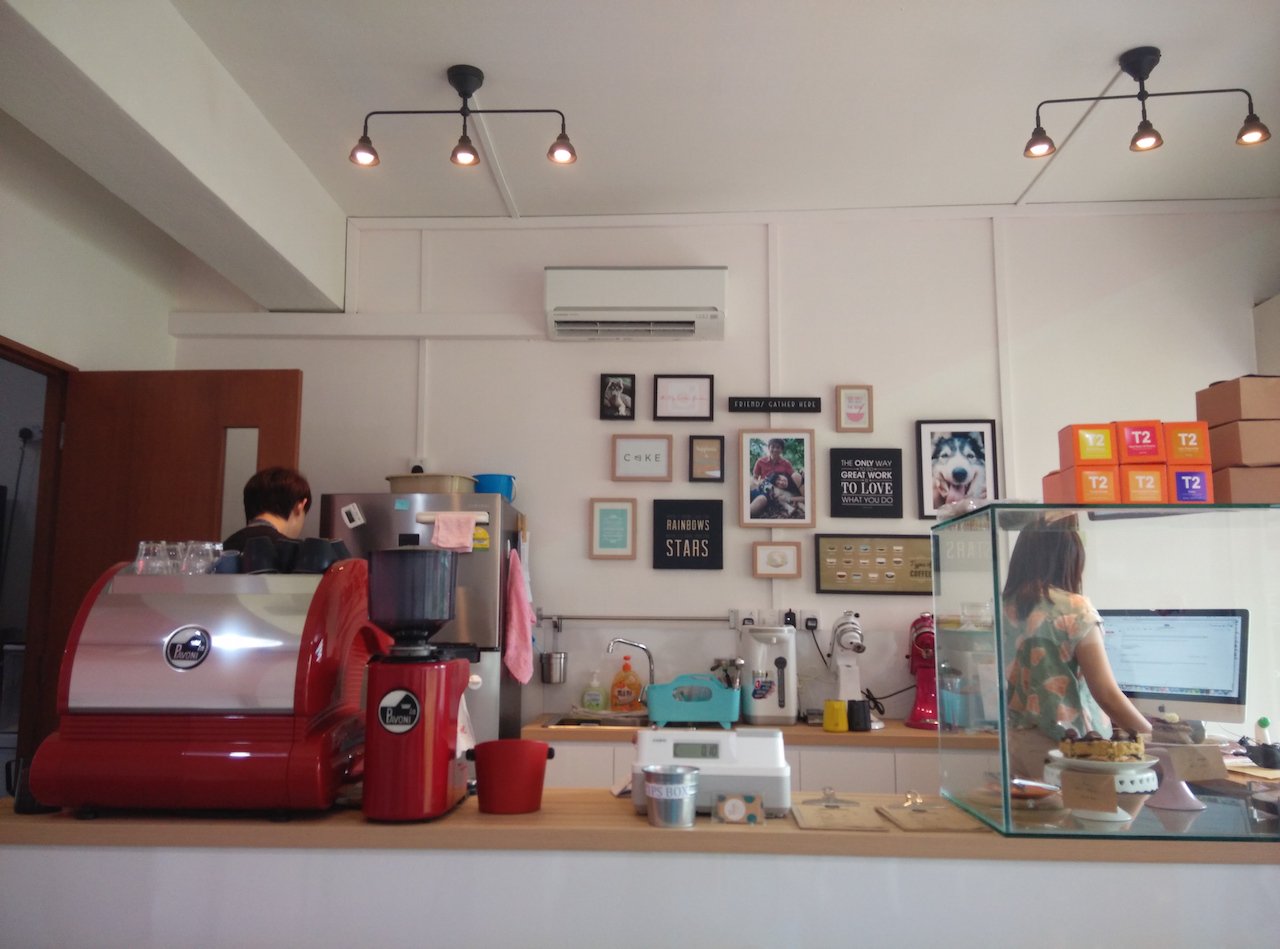 Upon recommendation I sampled the Milo cake ($6). Like one would expect from the name, it reminded me of a Milo Dinosaur. It's flavour was reminiscent of the sticky milo powder texture one would get both at the top and the bottom of the namesake drink. Chewy milo layers paired with moist, firm cake was topped by butter cream coating. The milo taste was strongest in the sticky chewy layers and also made an appearance in the cream. The cake itself was light enough to complement the rich milo layers and to sum it up; the cake was like the last dregs of a tall milo dinosaur; rich, thick and leaving you wanting more.
Friends or those with braces be warned that the milo parts might stick to your teeth, so be prepared or choose a flavour of their less teeth-intrusive cakes such as Earl Grey Tea or Chocolate. The cakes are also smaller in diameter than other cafes outside but knowing that they're freshly made in-house daily, I don't mind having quality over quantity.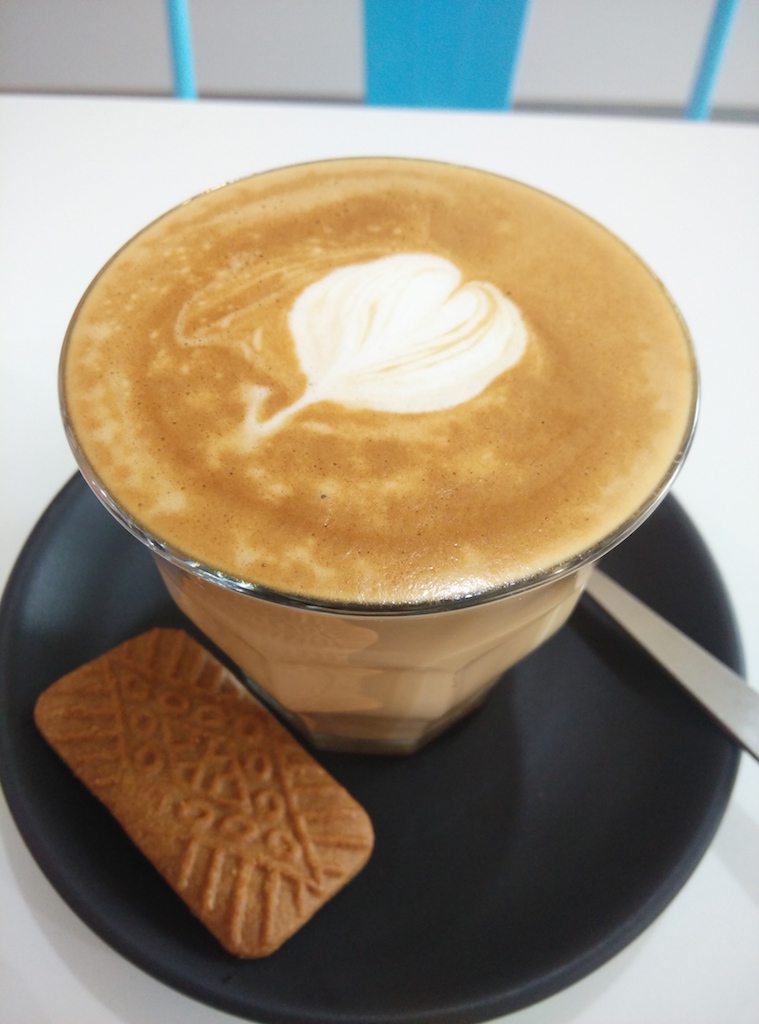 I drank a flat white which was delightfully milky, great for those who may not like their coffee too strong.  They do provide complimentary plain water too to go with their cakes.
My Sister Bakes Information:
81 Macpherson lane, #01-55, Singapore 360081
Opening Hours:
 Tue - Fri: 11:30 am - 5:00 pm
Sat: 11:30 am - 8:00 pm
Sun: 11:30 am - 5:00 pm
Have you been to
My Sister Bakes at 81 Macpherson Lane
too? We love to hear your experience of this or even other cafes.
---
Other cafes in Singapore
Follow Oncoffeemakers.com's board OCM Cafe and cake shop guide | Singapore on Pinterest.
---
---