Toothsome Cafe | Tanjong Katong Road | Singapore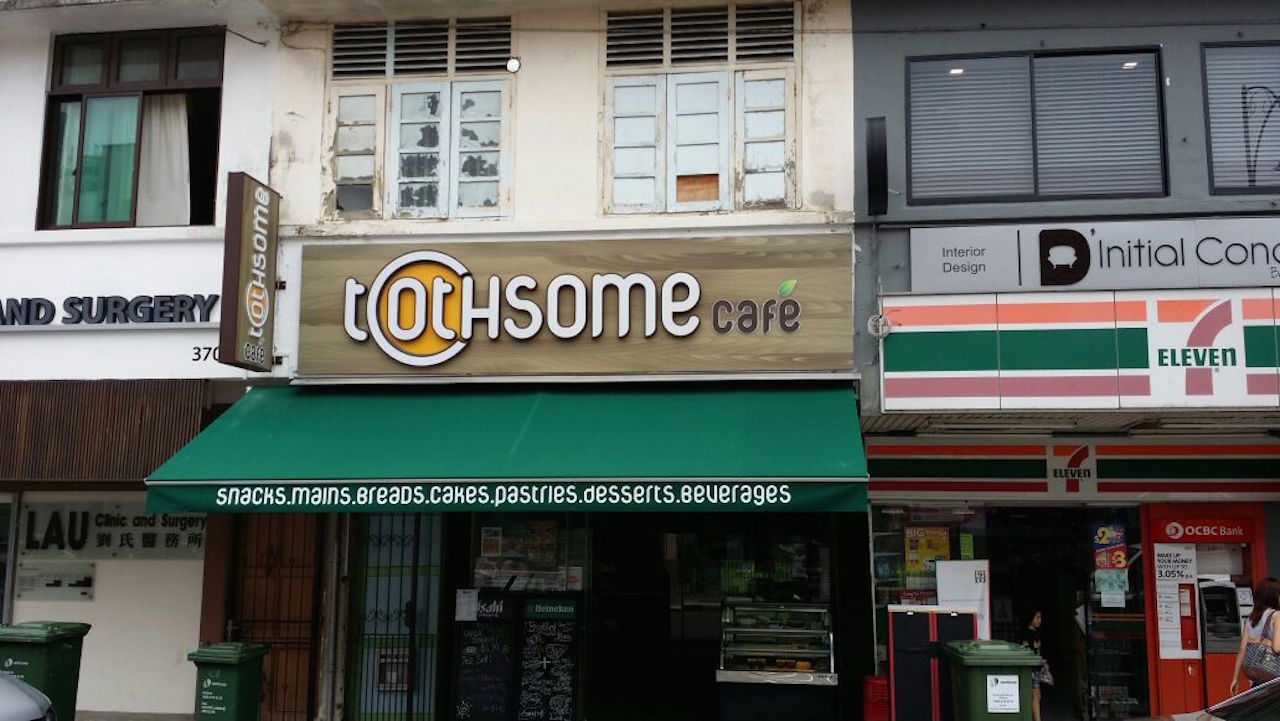 ---
Oct 16 Special! Subscribe to OCM for a Starbucks report worth $39. 
---
Vouchers on augmented reality Apps (download ePrism to enjoy.)
Other F&B Services:  F&B marketing package and F&B Training
---
Toothsome, a modern cafe along Tanjong Katong Road, is a place to visit for an interesting fusion of Asian-Western meals or if you are looking for a cool and quiet environment for a tea break around the Joo Chiat estate.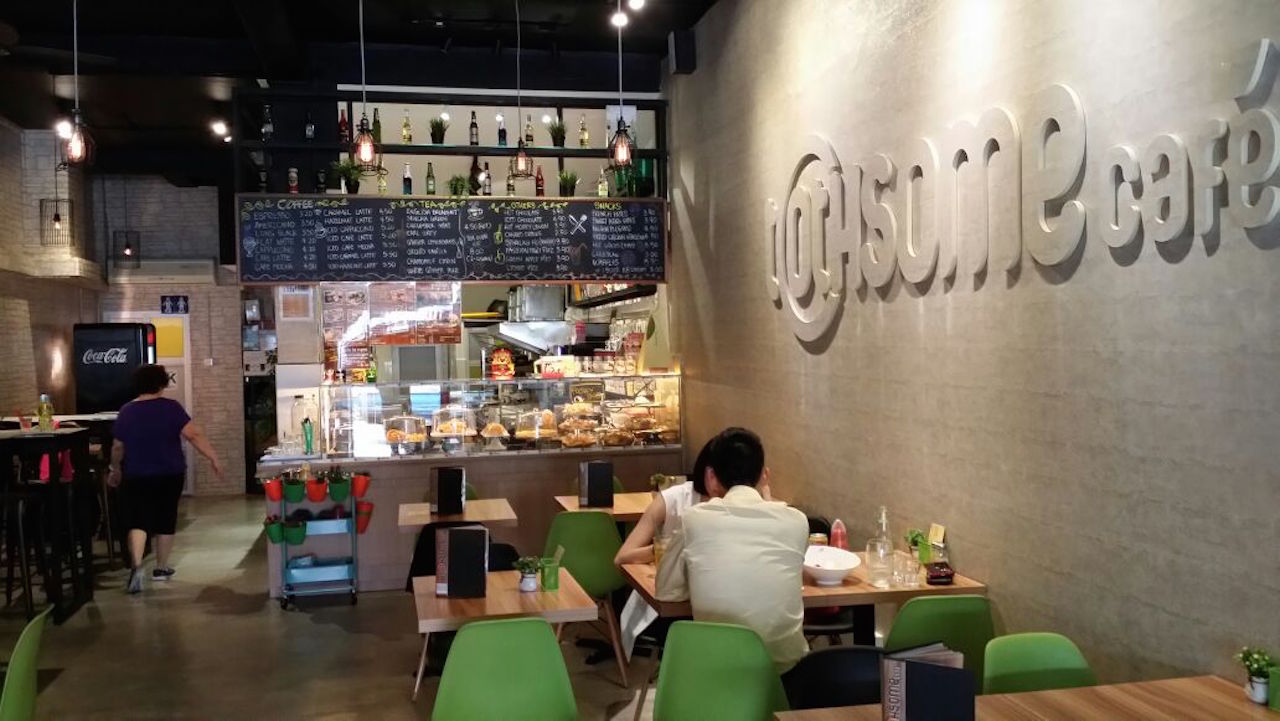 This cafe houses their own confectionary equipment to make sure that their cakes, breads and pastries are freshly churned out in-house.  You may want to try their variety of home-style cakes personally created by the owner, Roger Tay and his wife.  Biting into them will remind you of the cakes sold at heartland bakeries during my childhood times but with a creative twist in flavour and presentation. As the cakes come in relatively smaller portions than the usual cafes, it is great value for those looking for simple bite-sized desserts after a meal or for tea.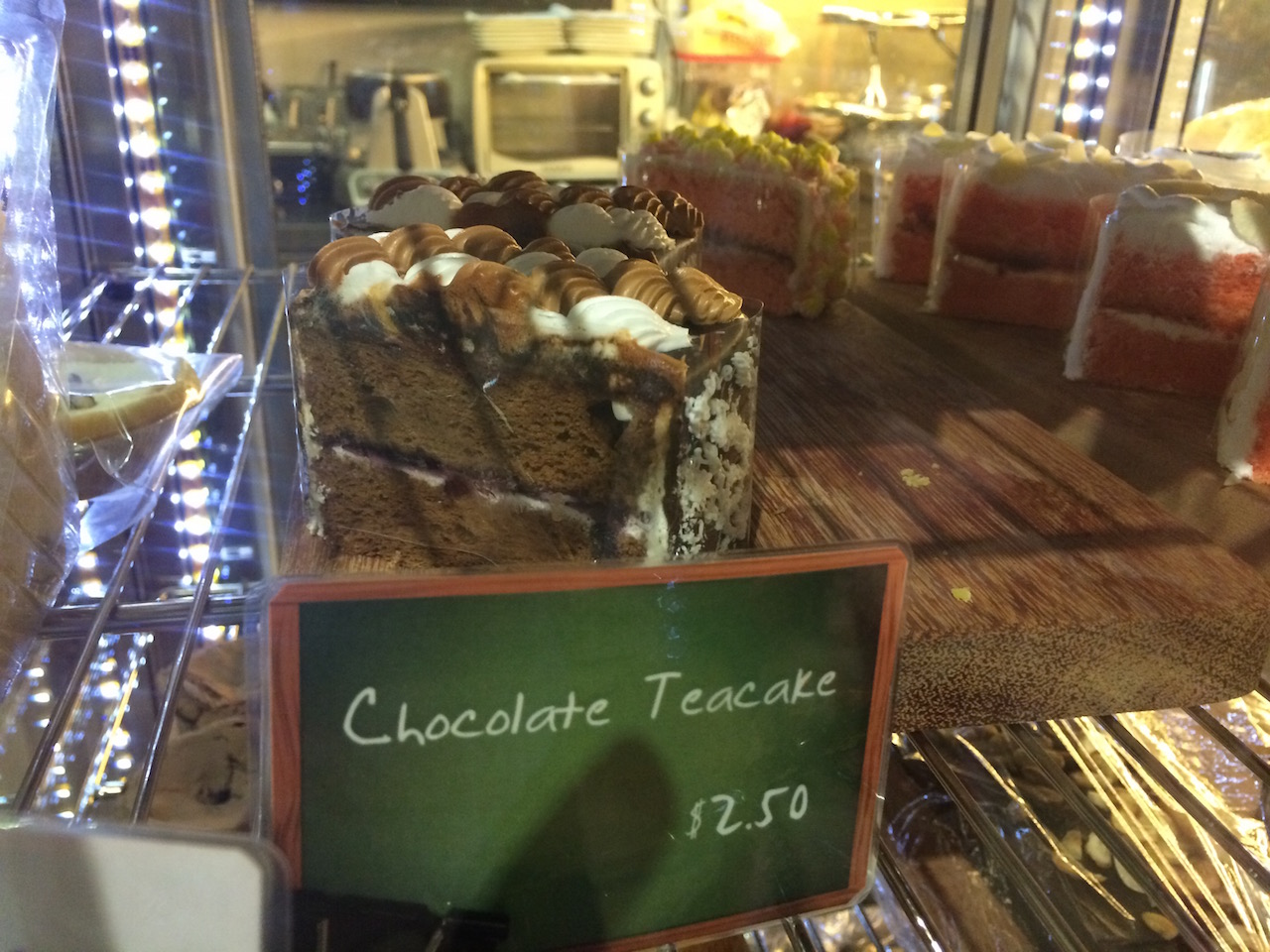 Their hefty investment in the automated coffee machine serves you great tasting coffee tuned at the right temperatures and pressure for a delightful coffee experience.  For the adventurous, there's Laksa Spaghetti on the menu that you may want to try!
I tried their coffee sponge, the chocolate teacake and lemon mousse. Coffee Sponge @ $2.50 had a light and fluffy texture with a well-balanced combination of cream and sugar. The coffee cream taste was subtle.  The Chocolate Teacake ($2.50) was made of light fluffy chocolate sponge with fresh chocolate cream. It was a light chocolate cake without the richness of the mousse-typed cake but I felt that it could do with less cream decoration on the top. The lemon mousse cake was mildly tangy and refreshing. It had a moderate amount of lemon taste.
Toothsome Café Information: 
368 Tanjong Katong Rd, Singapore 437125
Mon - Tue: 9:00 am - 6:00 pm
Thu: 9:00 am - 6:00 pm
Fri - Sat: 9:00 am - 10:00 pm
Sun: 9:00 am - 6:00 pm
What are the menu items you tried in
Toothsome Cafe at 368 Tanjong Katong Road
? Do share with us your thoughts on this or any other cafes.
---
Cafes in the east of Singapore
Old Kallang Airport | Kallang | Whampoa
Maple & Market @ 34 Cassia Crescent #01-82
The Hideout @ 32 Cassia Crescent 01-50
Tian Kee @ 12 Dakota Crescent 01-48 
Careshop De Cafe @ 70 Bendemeer Road #01-05
 Backstage Cafe @ 158 Kallang Way, 01-06
Cafe Melba @ 90 Goodman Road 01-56 Block N (image) 
Delcie's Desserts and Cakes @ 34 Whampoa West 01-83
---
Tanjong Katong | Joo Chiat
Do.Main @ 226 Tanjong Katong Road
Laneway Market @ 266 Tanjong Katong Road
Toothsome Cafe @ 368 Tanjong Katong Road
With a Pinch of Salt @ 297 Tanjong Katong Road
Fika Swedish Cafe @ 11 Tanjong Katong Road 02-K3 One KM
Gobi Cafe @ 350 Joo Chiat Road

East Coast Park
Pick Me Up Cafe @ 1A Unit 02, 920 East Coast Parkway,#01-02
---
East Coast Road 
Penny University @ 402 East Coast Road

Holqa Cafe @ 37 East Coast Road
Azzur Gelato bar @ 30 East Coast Road Katong V 01-01
Carvers & Co. @ 43 East Coast Road 
Rabbit Carrot Gun @ 49 East Coast Road (image)
Baker's Well @ 35 East Coast Road 
---
Siglap | Frankel
Dutch Colony @ 113 Frankel Avenue

Coast & Company @ 54 Siglap Drive 

Craftsmen Speciality Coffee @ 2 First street Siglap 01-01 
---
Paya Lebar
Nom @ 400 Paya Lebar way (Macpherson CC) 
Passion Cafe @ 247 Paya Lebar Road, #02-01
---
Bedok North | Bedok Reservior 
To-Gather Cafe @ 84 Bedok North Street 4

Percolate @ 136 Bedok North Avenue 3
Fat Cat Ice-cream Bar @ 416 Bedok North Avenue 2 #01-25
The Refuel Cafe @ 744 Bedok Reservoir Road (image)
Milk and Honey Gelato @ 86 Bedok North St 4 01-179 
---
Changi Road
Collective Brewers @ 301 Changi Road 
Fresh Fruits Lab @ 351 Changi Road Kembangan
Black and Ink Cafe @ 168 Changi Road 01-01/02
---
Changi Business Park
Fart Tartz Cafe @ 1 Expo Drive 02-04 
Table Manners @ 5 Changi Business Park Central 1 

---
Changi Village 
Chock Full Of Beans @4 Changi Village Road 01-2090
The Peloton Coffee & Juice Bar @ 1 Changi Village Road 01-2008
Rock & Ash @ 01-2004 BLK 1 Changi Village Road
Bunny & Pony @ 1 Changi Village Road #01-2000
The Coasta Settlement @ 200 Netheravon Road 

---
Upper Changi Road
Time table Cafe @ 430 Upper Changi Road 01-01  
D'zerts Cafe @ 30 Jalan Pari Burong 

Lots Gourmet Stop @ 965A Upper Changi Road North 
The Bark Cafe @ 1000 Upper Changi Road North 
---
---