Can your restaurant branding reaches 0.25 million people?

---
Discounted Masterclass tickets | Vouchers on augmented reality Apps (download ePrism to enjoy dining vouchers.).
Other F&B Services:  F&B marketing package and F&B Training
Custom Search
---
This is a beta service on restaurant branding, and we are doing it FOC. Yes, no charges to market your restaurant to our 260 000 fans.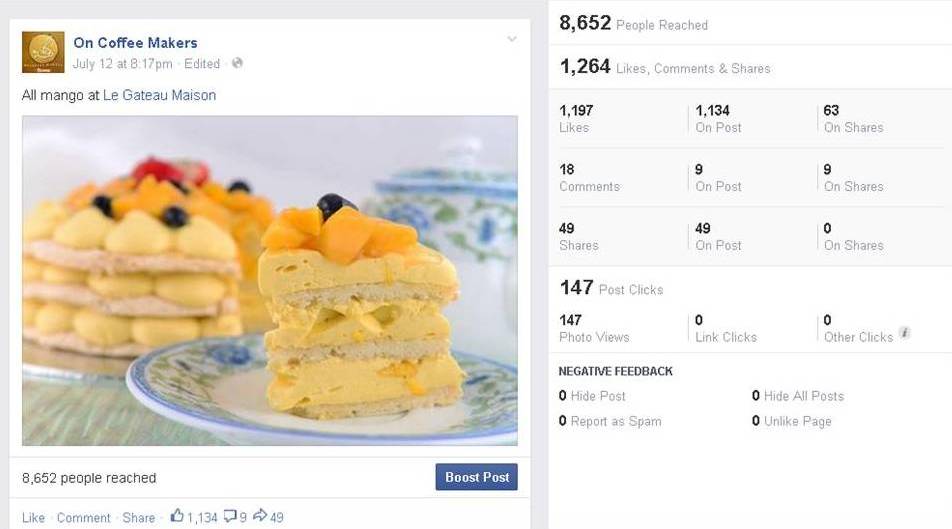 So, what are the benefits of doing this food branding?

1. Food marketing: We attain on average 4-10 000 views per post.

2. Beverage marketing: We attain on average 2-5 000 views per post.

3. A typical food advertising campaign gets about 100 clicks. 

Let's say you pay on average $1/click, and your post gets you an average of 100 clicks, so you just saved $100!

And I don't think your typical Facebook posts (without advertisement) gets you more than 1000 views.


---
What do we need from you?

a. We will need a good clear image of your desserts or drinks.

b. We will need a destination to promote, e.g. URL of restaurant or Facebook page.

If you are keen, send in with the contact details and we will get in touch with you shortly.

---
---
---