iBosses IPO: What is so special?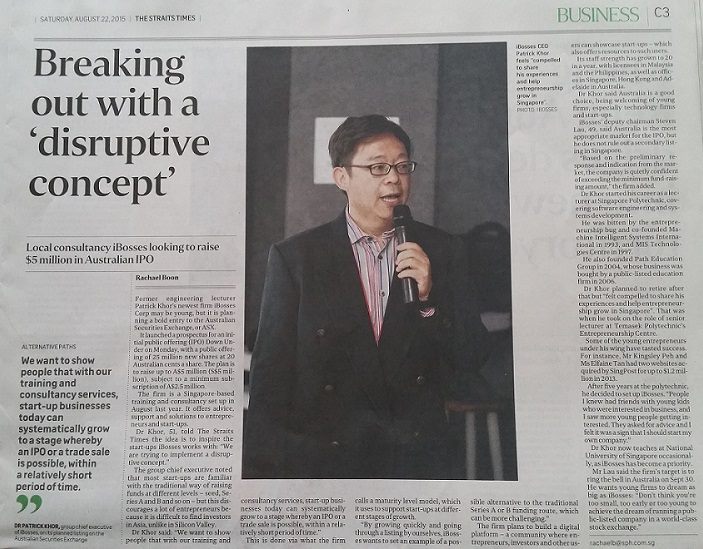 So, Facebook, Twitter and even Google, they are all great stocks. Anyone knows how many years they took to list their company? 
iBosses took approximately 10 months to list theirs on ASX, the main board in Australia. 

I thought that is special, and yes, that means they have revenue in excess of million to list (in fact, I was told they have cash reserves in excess of more than half a million). 

I can go on, but why not learn more about it yourself. They are organising an IPO session on 5 September, you can reserve a place below or simple ask for more information. 

---
---
Discounted Masterclass tickets | Vouchers on augmented reality Apps (download ePrism to enjoy dining vouchers.).
Other F&B Services:  F&B marketing package and F&B Training
Custom Search
---
---
---