F&B owners take note:
Location, location, location might be a myth!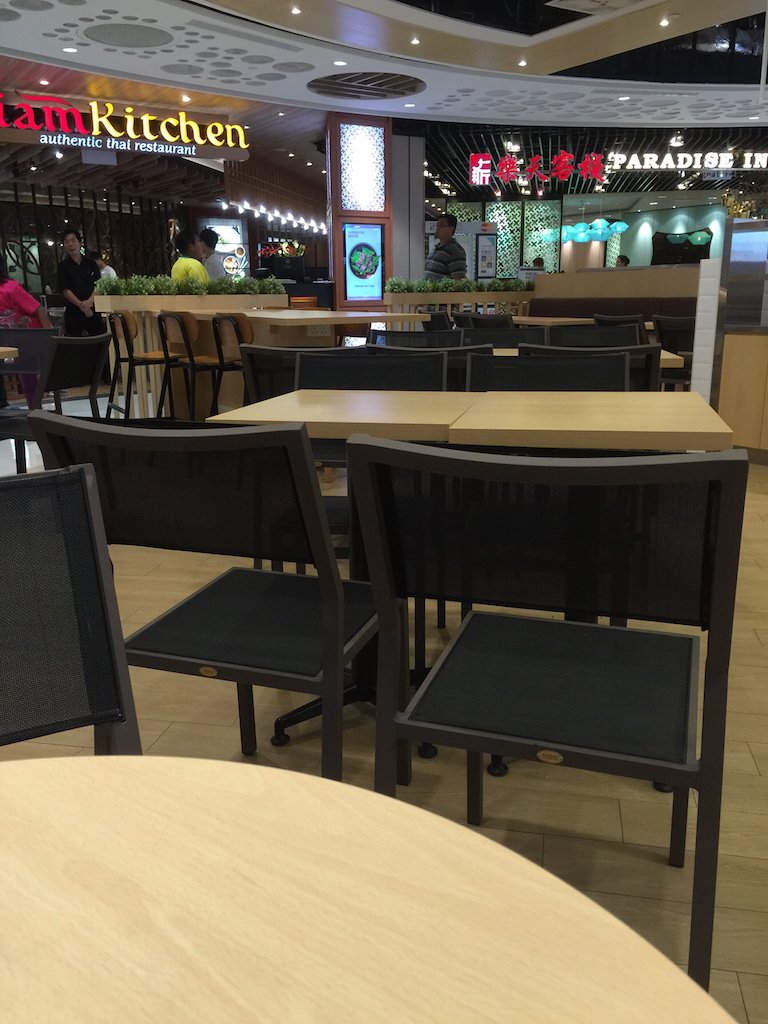 ---
Oct 16 Special! Subscribe to OCM for a Starbucks report worth $39. 
---
Vouchers on augmented reality Apps (download ePrism to enjoy.)
Other F&B Services:  F&B marketing package and F&B Training
---
Tell me if I am wrong -If you are looking for a good location for your F&B outlet, you will probably survey that area for a couple of days. Many people will also share that you need to be there both during the off-peak and peak period so that you can have a better perspective of the crowd.
The longer amount of time that you take to observe the mall's traffic, the better picture you should get about the feasibility of the location of the mall.

Oh, and if the mall is near to a train station or transportation hub, usually it's is a sure winner! 

At the time I was writing this article, I know of many F&B outlets that are struggling despite them being located just beside a train station, in fact an interchange station even. This train station has a lot of traffic, but surprisingly not so at the F&B outlets located next to it.

The reason is simple, historical data is no longer a true reflection of current or future consumption. Perhaps an analogy will project a clearer picture: Say today is Wednesday, and last Wednesday rained, or last month this week it rained on Wednesday, will it rain today? 

Of course the above statement is not fair, but that is not too far from what most people are choosing to believe, right? Let's take a look at economists' forecast. They always make adjustments, and are seldom 100% accurate. Interestingly, people take them as gospel truth. They tell you about last quarter index, predict next quarter, and 90% of the time they are off.  
It is actually the same scenario for the location data. Consider this: 

There is heavy traffic, but are you sure they will visit and spend at your outlet?

It is near to a transport hub with many commuters. These are just numbers, most could just be passersby.
The anchor tenant usually draws a lot of people (where usually the anchor tenant is a super market or a big retail shop). The small shops could just be missed?
I will in fact, go as far to say that the data presented to a F&B outlet are marketing materials to lure them in. Even if you noticed high volume of traffic in that area, there is no direct benefit correlation: what makes you think that they will go to your outlet? 

So, why am I saying all these? 

I am writing this because I noticed that the drop-out rate for F&B outlets stands at about 70% (currently in Singapore, 7 out of 10 F&B shops go out of business in less than 12 months). 

I noticed that the reason for this closure is the heavy reliance on passing traffic. You must remember that the lifeline of your business is the actual consumers, not passing traffic. Most of the owners lose their focus and dwell too much on crowd statistics. 

I will share more on location dynamic in my upcoming articles as well as the cost and benefit equation that new or existing F&B owners can think about. 
About the Author: 
Ebenezer Heng runs a community that reaches out to 0.5 million people daily (Oncoffeemakers.com's digital assets). Lectures in a Singapore Tertiary Institution and advises digital marketing for organisations such as Chinese Chamber of Commerce, National Sports Association, Constituencies. 
---
F&B Articles 
Singapore Cafes Reviews -Can they be Trusted? 
Location, location, location might be a myth! 
Walmart and Walter -The Power of Social Media! 
Importance of value pricing for Cafes In Singapore
Why Nescafe is still the Largest Roaster in the World?
Everyone likes Starbucks -here's why
Is your Cafe location an asset or a liability? 
Location myopia: why good anchor tenant might not be good? 
Measuring the Location attractiveness index. 
Social Media Crisis Management for Cafes in Singapore
Why I stopped Selling Social Media? 
---
---