Why it is okay to pay S$30 000 monthly rent? 
---
Oct 16 Special! Subscribe to OCM for a Starbucks report worth $39. 
---
Vouchers on augmented reality Apps (download ePrism to enjoy.)
Other F&B Services:  F&B marketing package and F&B Training
---
PS: I am making references to the Singapore market in this article, but I believe that the gist of it applies across to most countries.  
This is the monthly rent for a typical 500 square feet shop in Marina Bay Sands area. It is expensive but i think it's ok to pay this price. Here are the reasons why:
1. "Destination shopping" venues are better positioned for more business
2. Some neighbourhood malls' rental (due to market conditions) are not much lower if you refer to this website, the difference might just be about $1/sq. ft.)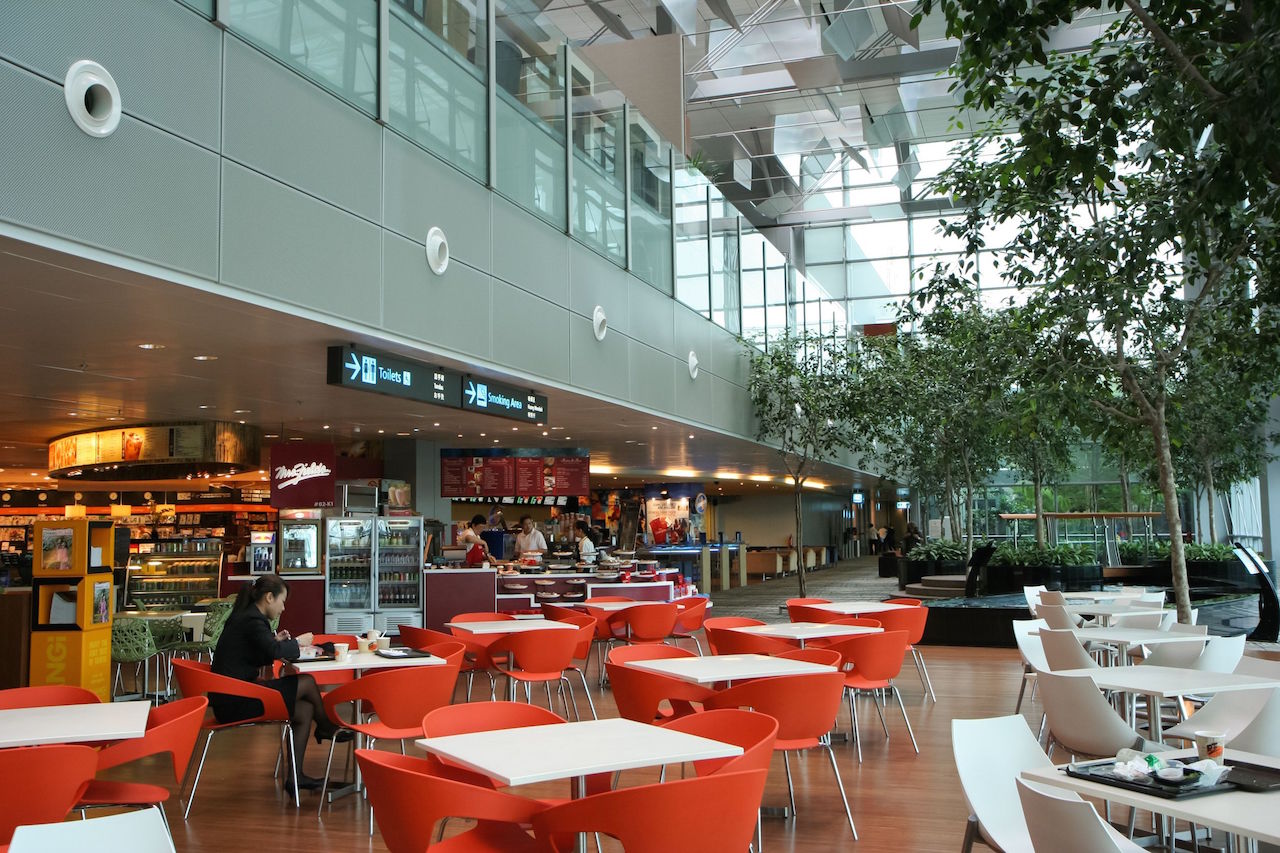 Destination versus routine location 
In the Location Attractiveness Index, I highlighted that the Location Sentiment (Ls) is one important factor in determining the attractiveness of a location. 
And the difference in sentiments translates to that location being either a destination mall  or regular mall. The latter is where we do our practical shopping such as grocery, banking etc.. 
That would mean we are more focused on the tasks we have in mind to complete, thus the likelihood of leaving the place after doing the intended is high.  The impact of indirect sales from shopping is low. 
A destination location on the other hand is different. People look forward to going to that location and thus will spend more time browsing and shopping in that area. 
In a sentiment social listening project done on the top 50 malls in Singapore last year, most of the top 10 malls are all destination locations.  
They are all in the town area and some are even listed as places of interest. While this might not translate into immediate sales, it will definitely increase the exposure and reach that your outlet gets (by simply positioning your business in the mall).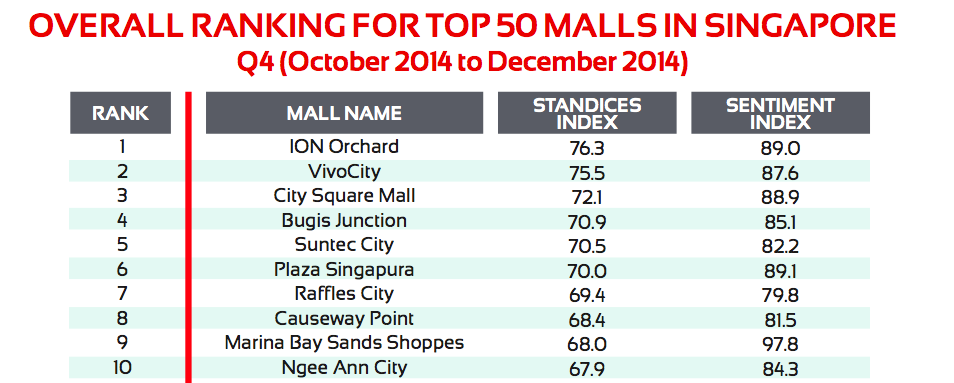 Destination locations (for example the top 10 malls) get more exposure and reach because of: 
Check in via the various social media platforms

Events creation and invites

Advertisements on various social media platforms 

Photos tagging and sharing/retweeting 

Ratings and reviews on various social media platforms 

Is this similar to the "location, location, location" concept? 
No, it is different. The "location" concept talks only about high flow of physical foot traffic, which I don't agree that basing on that alone is a good indicator of a good location. 
I believe a good location is made up of 3 factors: physical traffic flow, location sentiment and tenants' sentiment. 

A good indication is seen in the top 50 malls in Singapore report. Parkway Parade, as a neighbourhood mall, has always command a high rental price because of its high flow of human traffic. 
But if you look at the online sentiment, it is ranked 46, near to the bottom of this report. 
And if you are in the retail industry of Singapore, you will know of the high turnover of the retail shops in this mall. This is a fact that puzzled many people: Why are there so many people in the mall but no one is patronizing my shop?
I believe that the location sentiment plays an important role in answering this question. If shoppers are mainly doing routine stuff instead of spending some hours browsing around the mall, the high volume of foot traffic doesn't translate to business for most of the shops.
So yes, it is worth the investment in getting a good location but it must be a location that has more than just a good flow of foot traffic. The choice of a destination location will better the reach and exposure for your shop.
In case you are thinking that all "destination shopping" venues are naturally in town or places of interest, it is not so. Some of the malls in the Singapore top 50 are neighourhood malls as well.
If you will like to have a full top 50 Singapore mall report, contact us and we will send you a copy.
About the Author: 
Ebenezer Heng runs a community that reaches out to 0.5 million people daily (Oncoffeemakers.com's digital assets). Lectures in a Singapore Tertiary Institution and advises digital marketing for organisations such as Chinese Chamber of Commerce, National Sports Association, Constituencies.
---
Related Articles 
Singapore Cafes Reviews -Can they be Trusted? 
Location, location, location might be a myth! 
Walmart and Walter -The Power of Social Media! 
Importance of value pricing for Cafes In Singapore
Why Nescafe is still the Largest Roaster in the World?
Everyone likes Starbucks -here's why
Is your Cafe location an asset or a liability? 
Location myopia: why good anchor tenant might not be good? 
Measuring the Location attractiveness index. 
Social Media Crisis Management for Cafes in Singapore
Why I stopped Selling Social Media? 
---
---