12 Cafe Problems and Challenges You Will Face When Starting a Coffee Shop

Whenever I conducted a class on F&B entrepreneurship or Food Hygiene level 3 (a mandatory requirement in Singapore to run a cafe), many coffee shop business owners would discuss the various cafe problems that plagued them. 
In this list below, I compiled 12 challenges; some are issues that these business owners have brought up, and others I find essential and have included.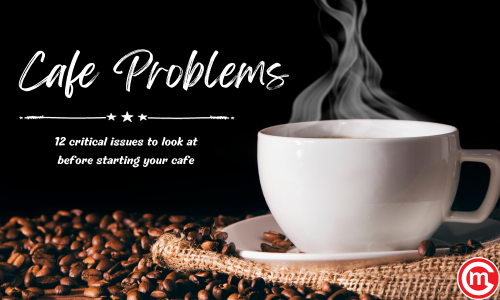 The List of Cafe Problems
---
Intense Competition
1. Intense Competition: Singapore has a highly competitive cafe market. New cafes open frequently, making it challenging for existing ones to stand out. Look at the chart below; more food and beverage outlets are opening steadily from 2012 to 2021. 
It is pretty unthinkable to note that from 2019 to 2021 (COVID period), more than 700 new F&B outlets are opening in Singapore! 
That is the competition level one must contend with here in Singapore.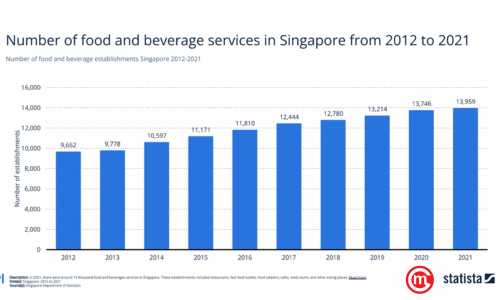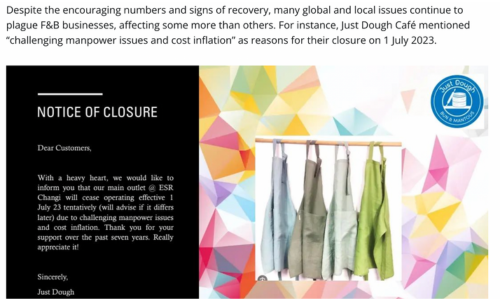 Go to other sections: 
---
High Operating Costs
2. High Operating Costs: Rent, labour, and ingredient costs can be exorbitant in Singapore, impacting a cafe's profitability. In one of the news articles (image below), a coffee shop chain purchased a coffee shop (street food offering low-cost food and beverages) for more than $40 million, and this is amid COVID-19. The higher rental will reduce your profit margin (based on the 30-30-30-10 formula).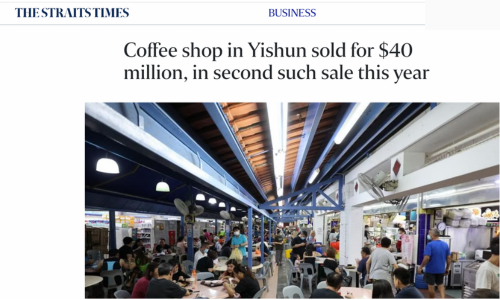 Go to other sections: 
---
Limited Space
3. Limited Space: Many cafes in Singapore need more seating space due to high rent costs. This can lead to overcrowding during peak hours. Business owners will also try to reduce the food production space, negatively impacting the day-to-day operations. The overcrowding and the lower productivity will disappoint customers due to below-average customer service. 
If you have a lot of number swimming in your head right now, try using the cafe start up calculator below and worked out the amount of investments you need for your upcoming coffee venture! 
Go to other sections: 
---
Workforce Challenges
4. Workforce Challenges: Recruiting and retaining skilled baristas and kitchen staff can be difficult due to the tight labour market and high turnover rates. This challenge will be affecting your business in two ways. The most obvious is the need for more workforce to affect your operation and customer experience. But, staying competitive and paying a higher salary will affect your cash flow and eat into your profit margin.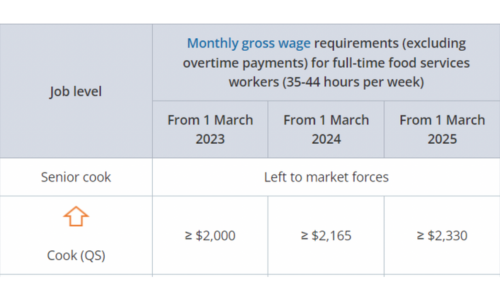 Go to other sections: 
---
Changing Consumer Preferences
5. Changing Consumer Preferences: Consumer tastes and preferences can change rapidly. Keeping up with the latest food and beverage trends can be a constant challenge. The availability of new and exciting food combinations will draw away your regular customers if you do not keep tabs on the trends and changes to innovate your menu.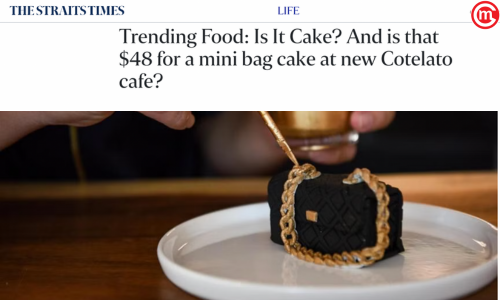 Go to other sections: 
---
Licensing and Regulations
6. Licensing and Regulations: Cafes must navigate complex regulations related to food hygiene, liquor licenses, and health inspections. A new sugar level regulation, known as Nutri Grade, was just launched in Singapore, dictating the amount of sugar in a beverage. 
Go to other sections: 
---
Seasonality
7. Seasonality: Singapore experiences seasonal fluctuations in tourist arrivals and local consumer behaviour, which can impact a cafe's revenue.
Example of a season: Plant Based Food. 
Plant based food has been all the rage since 2018, with more FMCG companies coming in to offer a variety of solutions. In the stats shown below on why Singaporeans are going for meat alternative solutions, the key reason is simply because they want to follow a trend! 
Here is how this (or a trend) can impact a cafe revenue : 
You correctly spotted a trend, prepared for it and enjoyed the uplift in revenue. 
You did not envision the sudden shift in a trend, you have to deal with declining footfall, sales and over ordering of certain raw materials. 
You totally did not spot a trend, and lose out on making any monies. You have difficulties joining in later as a laggard due to intense competition. 
Go to other sections: 
---
Supply Chain Disruptions
8. Supply Chain Disruptions: Global events, like the COVID-19 pandemic, can disrupt the supply chain, affecting the availability and cost of ingredients. E.g. Singapore businesses did not have access to live chicken in 2022 from June to October due to a disruption in Malaysia; the lack of these vital raw materials resulted in many F&B closing for that period. There are other instances of disrupted vegetables, eggs, and standard raw materials supply. 
Every time there is disruption, it will impact your inventory management, negatively affecting your coffee shop COGS.  

Go to other sections: 
---
Marketing and Branding
9. Marketing and Branding: Building a solid brand and effective marketing strategies are crucial for attracting and retaining customers. Without the proper process and the correct people, many cafes tend to acquire cafe hoppers rather than regular coffee drinkers in their social media campaigns. 
The marketing budgets should focus on activities and campaigns that reward loyalty and retention, leading to more regulars. 
Learn how we build a community from scratch - Building Instagram community for coffee business. 
Go to other sections: 
---
Technology Integration
10. Technology Integration: Keeping up with technology trends, such as online ordering and digital payment options, is essential for enhancing the customer experience. Many coffee shops also use technology to mitigate staffing costs and improve their productivity, as can be seen in the video below: 
Go to other sections: 
---
Economic Factors
11. Economic Factors: Economic downturns can reduce consumer spending, affecting the cafe's revenue. From 2022 to 2023, the high inflation increased prices, deterring coffee shop customers from making trips or buying more products. 
Go to other sections: 
---
Location Issues
12. Location Issues: The cafe's location can significantly impact foot traffic and customer demographics. Location is the key selling point that cafe owners believe will lead to successful business.
However, with the right target customers, owners can avoid empty shops with few customers patronising their cafes. When ascertaining if that location is suitable for your coffee shop, one of the critical things is to assess and determine the intent of the human traffic in that location. 
 Learn more here: Why people go to coffee shops. 
This list is non-exhaustive; many other cafe problems and challenges should be listed here. This begs the question, is it even worth the time and effort to start a cafe? 

Hope the above helps you better decide whether or not to begin your coffee business venture. 
We have more articles similar to the "cafe problems". Click to read more analysis, listing and research stats. Or, if you need someone to bounce ideas and offer insights, drop us a message below. 

 Written and compiled by Ebenezer Heng 
Go to other sections: 
---
OCM F&B Expert Consultation
If you are looking for professionals to assist you in the food and beverage industry, drop us a message for a free online consultation. With our F&B experts' collective knowledge of more than 5 decades spanning different food services channels, we will sure be able to value add greatly. 
Go to other sections: 
---
---
About US | OCM Profile
OCM (OnCoffeeMakers.com) was started in 2007 with the first webpage about coffee machines. And for a number of years, we focused on helping people find their desired coffee machine (we still are helping folks with that! So, if you are looking for coffee machines for office or restaurants - check out the link). 
In 2010, we started getting enquiries on restaurant marketing and we start to help food and beverage brands with their marketing. Below are campaigns and events that we have done over the years: 
OCM's campaigns: F&B Marketing Ideas by OCM 
OCM's Events: F&B Industry events by or with OCM
Check out this restaurant marketing guide to learn more about the many campaigns and companies we have worked with. 
Since then, we have also created many marketing workshops and classes for the F&B industry. Many of these modules are still running in tertiary institutions such as Temasek Polytechnic Skillsfuture Academy and also ITE College East COC classes, below are some snippets of our lectures and workshops: 
OCM's F&B workshops: Food and Beverage Marketing Lectures | Workshops - click to watch classes on customer journey map, JTBD and more. 
So, if you are looking for industry practitioners to help you scale your coffee or F&B businesses, do drop us a message or book an appointment. Do also check out our various social media platforms on regular F&B and coffee market updates: 
For regular coffee (F&B) related videos: OCM Youtube
For Daily Coffee Inspiration (fun coffee content): OCM IG
For insights into the coffee (F&B) industry: OCM LinkedIN 
PS: For the coffee lovers, we continue to share coffee articles (and videos) and have also started a free coffee class section (with free online coffee training supported by coffee partners).

---
Go to other sections: