How many customers does a coffee shop have per day
When it comes to running a successful coffee shop, one burning question on every owner's mind is, "How many customers does a coffee shop have per day?"
The answer to this question is not a simple number, as it depends on several critical factors that can significantly impact your daily foot traffic.

In this article, we will showcase a well known coffee chain (Costa) and the average numbers of customers they have per day. And for the rest of this article, we'll dive into the key elements that influence the number of customers your coffee shop attracts on a daily basis.
---
Variables affecting the number of customers visiting a coffee shop
Free Tools and Consultation
---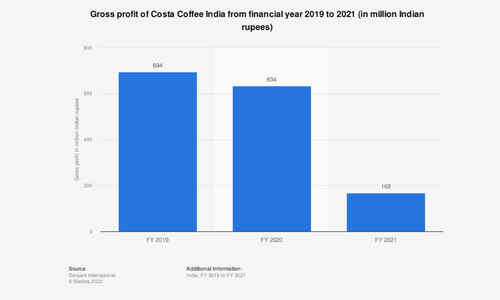 Case Study on India Costa Coffee
Determining Daily Customer Count in Coffee Shops: A Case Study of India Costa Coffee
To comprehend the daily customer count in coffee shops, we delve into a real-world example, specifically examining the India Costa Coffee chain. This case study sheds light on how various factors influence daily customer numbers.
Case Study on India Costa Coffee

India Costa Coffee, a well-known coffee chain, offers valuable insights into the dynamics of daily customer count. On average, this particular Costa Coffee branch records a daily revenue of 29,000 rupees. To arrive at this figure, they maintain a pricing strategy that sets the cost of their smallest cup of coffee at 235 rupees. With this information in hand, we can estimate their daily customer count as follows: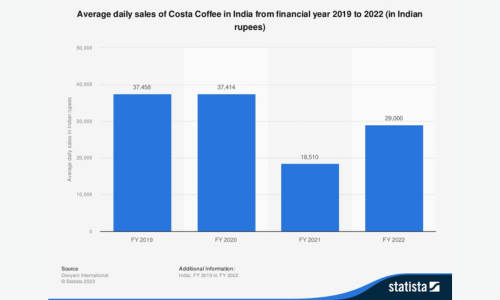 Daily Revenue / Price of Smallest Coffee Cup = Estimated Daily Customer Count

29,000 rupees / 235 rupees = 123 customers approximately

Hence, the India Costa Coffee branch, with an average revenue of 29,000 rupees and a pricing of 235 rupees for their smallest coffee cup, welcomes approximately 123 customers daily.

This case study underscores the interplay of several factors, including pricing, product quality, and location, that determine the daily customer count for a coffee shop. India Costa Coffee's success in attracting customers highlights the importance of offering a product at an attractive price point and creating an inviting atmosphere to cater to a diverse customer base.

While this case study provides a snapshot of a specific coffee shop's performance, it must be noted that each coffee shop's customer count may vary considerably based on its unique circumstances and strategic decisions. Therefore, coffee shop owners must carefully assess their situation and adapt their strategies to maximize their daily customer numbers and overall success.

Go to:
---
Location, location, location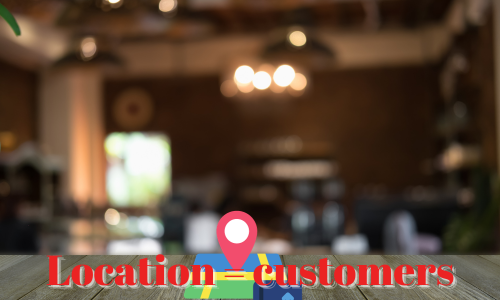 The adage in the real estate industry holds true for coffee shops as well. The location of your coffee shop is the most crucial factor in determining daily customer traffic. Here are some aspects of location to consider:
Size of Your Store:The physical size of your coffee shop matters. A larger space can accommodate more customers, especially during busy hours. Ensure your layout is optimised for both seating and movement.
Geographic Location: The geographical placement of your coffee shop plays a significant role. High foot traffic areas proximity to offices, schools, or residential neighbourhoods can boost your daily customer count.
Ambience: The ambience you create within your coffee shop is vital. A cosy, welcoming atmosphere can draw in more customers and encourage them to linger longer, increasing the overall daily headcount.
"Location, location, location" is also known as proximity advantage, and being near to different "advantages" means different rental and different commercial terms, learn more about the various differences in coffee shop rental. 
Go to:
---
Your coffee and Products
The quality and offerings of your coffee and other products also impact customer numbers. Here's what you should consider:
Coffee Size: Are your coffee servings competitive in size when compared to other coffee shops in your area? Offering various sizes can cater to different preferences.
Taste: The taste of your coffee is a make-or-break factor. Consistency and quality are paramount. Investing in high-quality beans and training your baristas can set you apart.
Convenience: Offering takeaway options and pre-order services can attract customers on the go or looking to save time.
Here is a simple demonstration of a typical coffee shop product: How to Brew V60 Coffee
Go to:
---
Your Pricing Strategy
Your pricing strategy directly affects customer traffic. Ensure that your pricing is competitive within the local market and offers good value for the serving size.
At the same time, it should be profitable for your coffee shop to sustain operations and maintain healthy profit margins.
For most cafe owners, there is always a dilemma if they are over charging, e.g. In Singapore context: "why am I charging $5 for a black coffee when they can buy it for $1.40 at a local Kopitiam?"

In Value Pricing for Cafes, we discussed this and we will expand on this topic on an upcoming F&B lecture. 
Go to:
---
Effective marketing and Promotion are essential to attracting and retaining customers. Consider the following:
Marketing Strategy: Does your marketing strategy align with your coffee shop's value proposition? It should resonate with your target audience and chosen buyer persona.
Reach: Is your marketing reach wide enough to connect with your target audience? Utilize digital marketing, social media, and local advertising to expand your coffee shop's visibility.
Currently, every cafes, coffee shops or take away kiosk have their own digital presence and most of the time is very well managed with eager fans/followers looking forward to the next new caffeine infused creation.

If you are trying to navigate the world of the digital marketing, have a read at our digital marketing strategy for coffee shop, where we lay out the basic foundations to build a strong digital presence. 
Go to:
---
Competition and Market Dynamics
Your area's competitive landscape and overall coffee market can also affect your daily customer count. Study your competition, monitor coffee sales trends, and adjust your offerings and marketing strategies accordingly.
Data is one of the best ally we have in the food and beverage industry and the ability to use them gives the user an immediate advantage. In the article below, we shared about the importance of competitive analysis.
As most people consume content before they actually go to the cafe to consume the products, digital data is one key data you want to be very familiar with, so check out the free tool below that we uses to analyse the market environment below. 
Have a read on a competitive analysis example of coffee shop here. 

Go to:
---
Business Model and Goals
Your coffee shop's business model and goals play a significant role in determining daily customer numbers. Are you a small, independent coffee shop with a niche focus, or are you part of a larger coffee chain with a broader customer base? Your model will define your average number of customers.
If you have not started or not sure how to start on your business model, we strongly recommend using the business model canvas (BMC) for your coffee business.
In the article below, we delve on how to use BMC for your coffee shop and have also include a free editable version for you to start building your business model. 
Free Cafe/Coffee Shop Business Model Canvas (editable)
Go to:
---
Opening and Operating Hours
The hours you operate can impact daily customer flow. Consider extending your opening hours to capture more customers during various times of the day, such as early-morning commuters and late-night coffee enthusiasts.
Go to:
---
The number of customers a coffee shop has daily is influenced by a combination of factors, including location, product quality, pricing, marketing, competition, and business goals.
By carefully analyzing and optimizing these elements, coffee shop owners can increase their daily customer count and drive more significant success in the competitive coffee business landscape.
If you enjoy this article, click and read more research/stats that are similar to "How many customers does a coffee shop have per day". 
Or, carry on scrolling for more free tools and information to build up your cafe/coffee shop. 
---
Free Consultation on Coffee Shop Traffic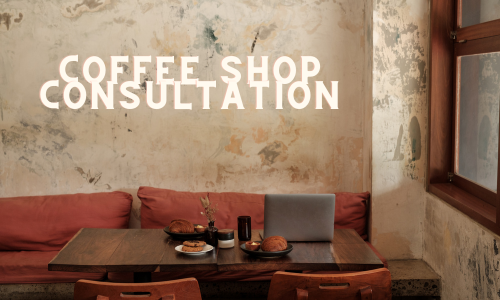 Go to:
---
How to Calculate Start Up Cost for a Coffee Shop
Go to:
---
Free access to generate and download food and beverage data analytics on (this is the platform that we use to generate all the reports): 
F&B industry (Market Analysis) 
Competitors stats (Competitor Analysis) 
Competitors advert (what they are buying and how much they are spending) and more... 
Access this platform (Free)
Go to:
---
About US | OCM Profile
OCM (OnCoffeeMakers.com) was started in 2007 with the first webpage about coffee machines. And for a number of years, we focused on helping people find their desired coffee machine (we still are helping folks with that! So, if you are looking for coffee machines for office or restaurants - check out the link). 
In 2010, we started getting enquiries on restaurant marketing and we start to help food and beverage brands with their marketing. Below are campaigns and events that we have done over the years: 
OCM's campaigns: F&B Marketing Ideas by OCM 
OCM's Events: F&B Industry events by or with OCM
Check out this restaurant marketing guide to learn more about the many campaigns and companies we have worked with. 
Since then, we have also created many marketing workshops and classes for the F&B industry. Many of these modules are still running in tertiary institutions such as Temasek Polytechnic Skillsfuture Academy and also ITE College East COC classes, below are some snippets of our lectures and workshops: 
OCM's F&B workshops: Food and Beverage Marketing Lectures | Workshops - click to watch classes on customer journey map, JTBD and more. 
So, if you are looking for industry practitioners to help you scale your coffee or F&B businesses, do drop us a message or book an appointment. Do also check out our various social media platforms on regular F&B and coffee market updates: 
For regular coffee (F&B) related videos: OCM Youtube
For Daily Coffee Inspiration (fun coffee content): OCM IG
For insights into the coffee (F&B) industry: OCM LinkedIN 
PS: For the coffee lovers, we continue to share coffee articles (and videos) and have also started a free coffee class section (with free online coffee training supported by coffee partners).

---
Go to:
---