How to start a cloud kitchen business?
Before moving into the details of how to start a cloud kitchen, we will like to invite you to first consider and if possible mitigate 2 challenges in the F&B industry: Manpower and CAPEX. 
Both are the main expenses of any restaurant or cafe, in fact, manpower is not just expensive in Singapore, it is also very difficult to find manpower for your back-of-the-house (kitchen) operation. 

Join us for the upcoming F&B sharing session, as we detail step by step how we can expand and grow revenue sources without additional manpower or CAPEX.

---
Latest event/Webinar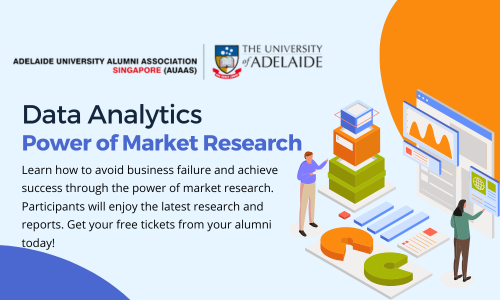 Learn more about the event on The Power of Market Research organised by Alumni of Adelaide University. 

**Gain insights into Singapore Industry with a free F&B industry report valued at $495. 
See you on 24 August 1630 hr. (Sign up below)
Free tickets code: adelaide0823
---
---
1 What is a cloud kitchen
It is known by a few names, such as ghost kitchen, virtual restaurant, virtual restaurant etc. The main difference between the cloud kitchen business models and brick and mortar restaurants is the lack of storefront for the former and the dependence on the food delivery ordering system. 

The merit of not having any dine-in crowd means a very low real estate cost for F&B owners running this virtual kitchen business model. 
2 Why be in the cloud kitchen business
The cloud kitchen is unlike a brick and mortar restaurant, they do not have a storefront so they rely totally on food delivery. To evaluate if one should take up a cloud kitchen, one needs to study the viability of food delivery. And Singapore is enjoying phenomenal growth in this area. 

In Singapore, online food delivery is close to 300 million industry and in 2021, it represents almost 50% of the entire F&B industry! Let's look at the breakdown of the food delivery industry in Singapore, here are some key milestones: 
Jan 2020: 90 million (pre-covid)
The normal consumption before covid. 
Apr 2020: 150 million (Circuit Breaker in Singapore)
At the height of COVID, Singapore businesses were shut down for close to 2 months. 
Jul 2020: 160 million (things return to normal, yet the food deliveries continue) 
May 2021: 250 million (surge in Covid cases in Singapore, the government implements heightened alert, no dining out). 
July 2021: 261 million (dining out resumes, yet the food deliveries continue). 
Dec 2021: 230 million (things resume to normalcy and the food deliveries did not go back to pre-covid level). 
Read more about the Online Food Delivery Market in Singapore.
The milestones above demonstrate growth in food delivery, every time there is an adverse impact on the F&B scene, there is an uplift in the online food delivery sales (wouldn't you want a business model that grows instead of slump when there is an adverse impact?). 
The most important thing about the food delivery figures is that it remains constant once things return to normal, it did not fall back to pre-covid days. Consumers have gotten used to online food delivery. 
If the above is not enough to convince you that cloud kitchen is the way to go, consider this: the average cost of maintaining a cloud kitchen is around $3 to 5 K, you are unlikely to get any space for brick and mortar restaurant in current Singapore real estate costs. 

It lowers the entry barriers for many restaurant entrepreneurs with its low start-up cost.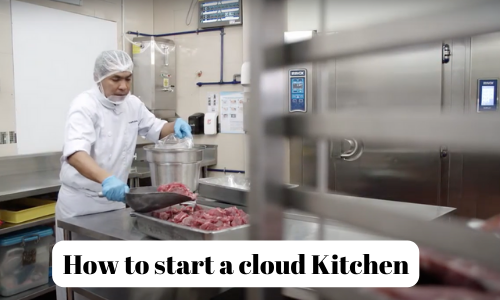 3 How does cloud kitchen work
Since this is a kitchen without a storefront, it depends entirely on food delivery. Depending on the partners that you worked with (e.g. Smart City Kitchen or Select Cloud Kitchen), they will assist your brand to link up with the major food delivery platforms, they might have their own food delivery platforms as well.
Once your digital delivery platform is all set up, all that is required to do is to promote your menu to your target audience. 
Someone sees your food or drinks, they click into the delivery platform, placed an order, the rider arrives to collect from your kitchen then make the delivery. 
Another benefit of operating a ghost kitchen is the luxury of marketing more than a single brand. Operators usually are allowed to market a few brands although they are just renting one kitchen space.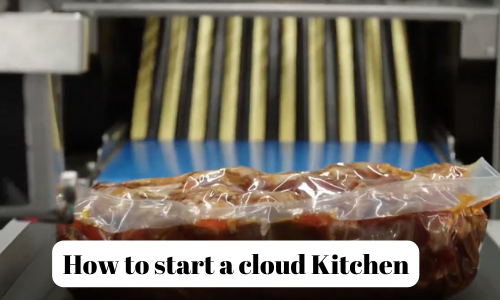 4 How to start a cloud kitchen business
Starting a cloud restaurant is one of the lowest costs to be in the restaurant business, and is one of the best ways to test out your concept before scaling up. 

Below are 11 steps to start and grow your virtual restaurant business: 
4.1 Know your Customers
Most F&B businesses do this and decide on the age range, the spending habits and variables related to this particular age segment. That is good.


But if you really want to succeed in this business, you need to know more in-depth about your age segment, for example: 
How are they consuming their digital content 
What social media platforms are they on
What content do they like? 
What time are they online? 
What apps do they use in their daily lives? 
The list is non exhaustive and it will help you construct the digital life of your target audience, an important step considering that all your activities will be online. 

Here is a simple example of how one of our students created an online persona for a coffee chain. 
4.2 Know your environment
Your environment is the food delivery platform that you are on. So, you need to have intimate knowledge about the most popularly on these platforms, what people are searching for, what are being ranked in the SERP and in your niche, how are people looking for these products. 

You can assess below to monitor the changes in the search and intent on the 3 main delivery platforms in Singapore. 
Free Weekly Food Delivery Reports
Password: ocm112021
4.3 Know your competitors
Being fully digital comes with its own set of benefits: you have access to the traffic and advertising pattern of your competitors. So, take advantage of this and study the traffic that is landing on your competitors, how they acquire the traffic and on their digital marketing - how much are they spending on their digital advertising and how long are they doing it. 

This shortens your learning curve on how to position your offering to your target audience and can allow your campaign to run for a long period of time, potentially getting more customers. 
4.4 Design a concept
Once you have collated information from the above, design a concept, planned a menu and you are ready to test out your concept. Look for possible F&B partners to serve your menu, either as a pop-up concept or a weekend special menu. 
This allows you to collect feedback about your concept, fine-tune and make it better.
Consider using the feedback test grid for this.

You can also consider running some promotions to get the words out, check out our F&B sponsorship page for potential sponsorship opportunities.
4.5 Go for fully fitted kitchens
Once you have settled on what you want to sell, the next step is to look for a cloud kitchen. There are many formats, but we recommend fully fitted kitchens. Examples will be Select Cloud Kitchen.


This saves you the hassle of deciding on the kitchen equipment, worrying about the variety of licenses, insurances and all. Your landlord (e.g. Select) will assist you with most of these chores.

You only need to focus on marketing and preparing your products.
4.6 Packaging
Most food and beverage operation have not upgraded or given some thoughts to their packaging, but that is one of the most important variable in generating WOM (both good and bad). 

Imagine this, the noodles reach your house all soggy, what will happen next? 
The boxes and packaging meant for takeaway, might not be enough to deliver your food in the optimum condition. So, do some research and ensure that your food packaging
4.7 Delivery(riders)
This has to be a key variable in your sourcing for the cloud kitchen. While it depends on your cuisine, we have seen that most restaurant businesses benefit from a location with multiple restaurants and quick service outlets (such as Mac, KFC, Burger King). 

The reason is delivery riders make money from more deliveries, and if they can go to one location and take on more deliveries, they will be there. This mitigate the issue of the not being able to find a rider for your food on the delivery platform. 
There are multiple ways to get online food delivery orders, no doubt, social media is one of the most used. And if you are planning to share your delicious food on social media, you need to have a strong and consistent content strategy. 

This will help you to grow your community (giving you more eyeballs) and also build their trust for your brand and your product. The video below shows how we grew our community using just content. 
---
4.9 Reward your regular customers
You might already have some regulars (you will have them moving forward) from your home based kitchen, the easiest way to enjoy more sales is to engage them.


Reward them for always patronisng your shop and give them something to share with their friends. 
This brings them back to your F&B business and also potentially gets your new businesses. 
4.10 Manage your production
It does not matter if you get a lot of orders if you are not able to produce it. Do note that while the cloud kitchen comes with a host of benefits, the main concept is being lean. Which means, you have a small operation area. 

To be able to do more, you will need to depend on more "work in progress" products, products that come semi-prepared for you to assembled into your final dish. 
**Learn how to scale up your food production without the need to incur more manpower or CAPEX. (Use promo code: epicure0622)
4.11 Cost Versus automation
And on that note, if it is possible, automate as many of your workflow as possible. If the equipment can speed up the food processing, or the packaging allows you to pre-cooked the food, these technologies are what you need to leverage on. 

An example of a customer using technology to scale up the production of her kitchen. 
5 Summary
Summary

This list is by no means exhaustive on how to start a cloud kitchen, but we believe the main points are covered. There are three key areas to take into consideration when starting your central kitchen: 
The people
The process
The product
Have your operation and marketing centered around these three variables and you will do well. 

To learn more about the cloud kitchen landscape, join us for the upcoming webinar: Online Food Delivery Market Outlook. 


Article written by: Ebenezer Heng  

---
Latest event/Webinar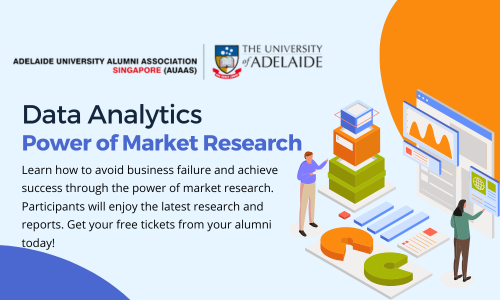 Learn more about the event on The Power of Market Research organised by Alumni of Adelaide University. 

**Gain insights into Singapore Industry with a free F&B industry report valued at $495. 
See you on 24 August 1630 hr. (Sign up below)
Free tickets code: adelaide0823
---
---
About US | OCM Profile
OCM (OnCoffeeMakers.com) was started in 2007 with the first webpage about coffee machines. And for a number of years, we focused on helping people find their desired coffee machine (we still are helping folks with that! So, if you are looking for coffee machines for office or restaurants - check out the link). 
In 2010, we started getting enquiries on restaurant marketing and we start to help food and beverage brands with their marketing. Below are campaigns and events that we have done over the years: 
OCM's campaigns: F&B Marketing Ideas by OCM 
OCM's Events: F&B Industry events by or with OCM
Check out this restaurant marketing guide to learn more about the many campaigns and companies we have worked with. 
Since then, we have also created many marketing workshops and classes for the F&B industry. Many of these modules are still running in tertiary institutions such as Temasek Polytechnic Skillsfuture Academy and also ITE College East COC classes, below are some snippets of our lectures and workshops: 
OCM's F&B workshops: Food and Beverage Marketing Lectures | Workshops - click to watch classes on customer journey map, JTBD and more. 
So, if you are looking for industry practitioners to help you scale your coffee or F&B businesses, do drop us a message or book an appointment. Do also check out our various social media platforms on regular F&B and coffee market updates: 
For regular coffee (F&B) related videos: OCM Youtube
For Daily Coffee Inspiration (fun coffee content): OCM IG
For insights into the coffee (F&B) industry: OCM LinkedIN 
PS: For the coffee lovers, we continue to share coffee articles (and videos) and have also started a free coffee class section (with free online coffee training supported by coffee partners).

---