Coffee Consumption by Country (Digital) 
The charts and videos below illustrates the digital coffee consumption by country, giving you insights into the search pattern and intents by users with regards to coffee in the various countries. 
In the video sharing, you will noted that in quite a number of the South East Asian countries, there are some gaps that local coffee companies can explore as well. 
---
Digital Coffee Consumption by S.E.Asia Countries
Here you will see the breakdown of searches the various South Asia Countries on coffee. the video also delve a little deeper into local coffee roasters or coffee companies web presence in that country. If you are positioning for online sales and online delivery, this gives you the first look at the competition. 
*Scroll below for the tool that we use and enjoy a week free use of the tool to explore your market and check out your competitors. 
---
---
 Singapore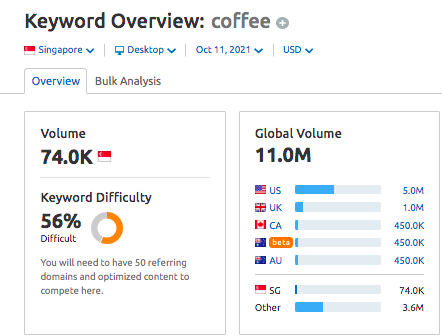 Malaysia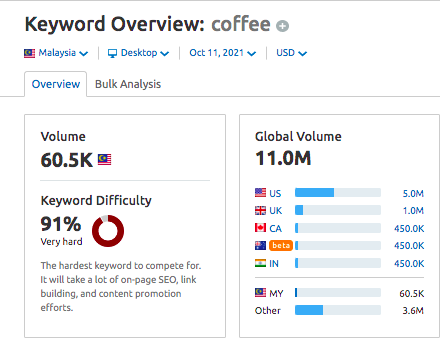 Vietnam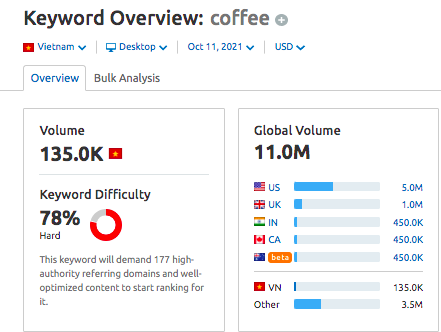 Philippines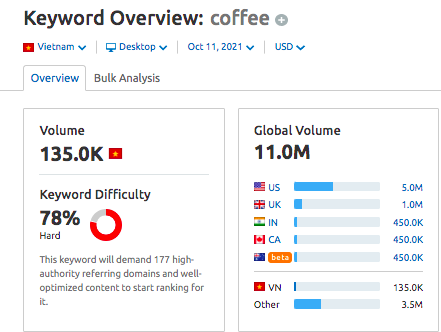 Indonesia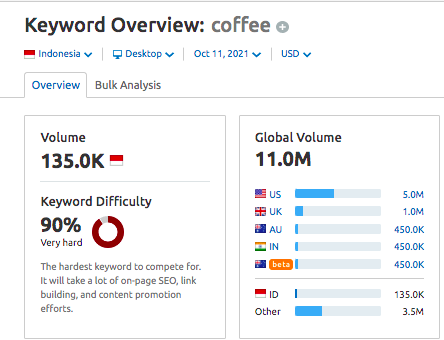 Cambodia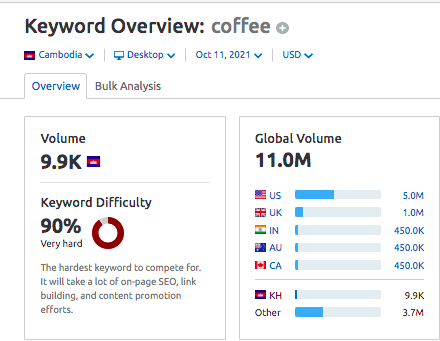 Brunei
---
F&B Analytics Workshops
Sign up: Latest food and beverage analytics training
More info: Food and beverage industry market research 
---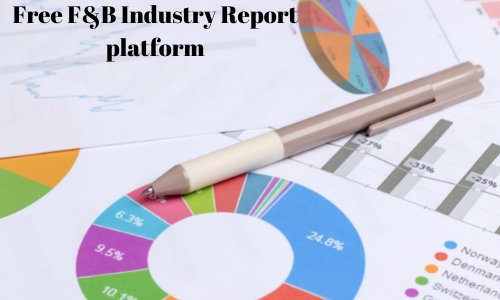 Get free access this platform to generate and download food and beverage data analytics on: 
F&B industry 
Competitors stats
Competitors advert (what they are buying and how much they are spending) 
Access this platform (Free)
---
If you are looking for coffee research related articles similar to coffee consumption by country, check out our homepage, or drop us a message for a chat. 
---