Where to Sell Used Coffee Machines in Singapore?
Where to sell used coffee machines in Singapore? - If you own a coffee machine in Singapore and for some reason, need to get rid of it, you can now sell your coffee machine to recover some of the initial cost of your coffee equipment. In most circumstances, people have to pay a small fee to get their unwanted coffee equipment cleared for them using professional services, or disposed of like common trash.
Now you can get some money back by selling us your pre-loved coffee machine, grinder, and other coffee equipment. We accept all kinds of coffee gear, including fully automatic coffee machines, semi-automatic espresso machines, bean to cup coffee machines, single group coffee machines, and double group espresso machines.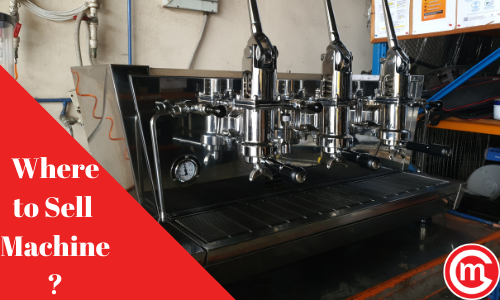 Why sell us your coffee machine?
We offer a simple and fuss-free process that allows you to get rid of your coffee machine quickly, while still getting back some money. As a general rule of thumb, we offer between $600 - $1,200 for coffee machines that are in working condition (depending on make and model). You are probably thinking of selling your coffee machine due to some unforeseen circumstances relating to your business, or you have a sudden need to shift from your existing home or office.
Coffee machines are a pretty niche market, and there aren't a lot of people who are readily looking for such pieces of equipment. As such, selling your coffee machine can be a time-consuming process, and often does not yield positive results. This is the reason why many people who are giving up their coffee machines tend to simply give it away or dispose of it when they don't need them anymore.
They understand that the process of selling a commercial piece of coffee equipment such as commercial espresso machines can be extremely difficult. In some cases, they even have to pay for disposal services as some coffee machines are quite large and cannot just be disposed of like regular garbage. 
How to sell us your coffee machine?
Our process is simple, with only a few criteria in order to process the transaction. Firstly, you will need to fill up our submission form, where you should include pictures of the coffee machine you wish to sell. The better and clearer the pictures, the faster we can offer you a quote for your coffee machine.
Typically, we will get back to you within 1-2 working days. After a price has been agreed, we will send our technicians down to your location for an on-site inspection to ensure that the coffee machine is working normally. If everything is in order, our technicians will take the machine on the spot, and we will transfer you cash for your machine - It's that simple.
---
---
If you to want other articles similar to "where to sell used coffee machines in Singapore", head over to our home page or browse through the coffee questions below. 
Questions about Coffee
Questions about coffee? Have it answered by the professionals. Examples of some questions: 
What are the considerations for an office coffee station? 
What are the essential V60 Coffee Brewing tools? 
Non coffee (but important to coffee) question: What is whole milk?