Kudos to the vending machine suppliers



Vending machine owners and vending machine suppliers are involved in this line of business for profit. They are not humanitarians or philanthropists providing a mercy service the thirsty and hungry.
They place their snack vending machines or coffee vending machines in strategic places in the hope of catching the largest number of customers possible.
Vending machine manufacturers and vending machine suppliers will offer some advice to prospective vending companies on the strategies to follow.
However, it appears that there is one golden rule when it comes to vending machine profits; numbers of customers. With the average soda vending machine and similarly coffee vending machines one might typically make fifty cents on every can of soda sold.
---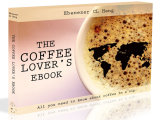 Love coffee? Here is some more "free stuff"! Learn more with this ebook (is free!)



---

Assuming that your machine will attract an average of ten customers a day, it means that in a week you can expect to sell seventy cans and in a month two hundred and eighty. You profit will then amount to one hundred and forty dollars.
A doubling of your sales volume will mean a profit of only two hundred and eighty dollars a month. It follows that vending machine companies work off a small profit margin.
Whether you are looking at hiring a vending machines or looking at vending machines for sale, either used or used, it is still difficult to make large profits.
Of course, if you are able to secure a prime high traffic volume location for your snack vending machine or your soda vending machine the profits might be slightly bigger as the volume of sales increases.
If you purchased a new combo vending machine it would set you back about one thousand one hundred dollars. If you made an average of fifty cents clear profit on every item sold and sold twenty items in a day, the return on your purchase would be about three months.
However, this calculation does not include power costs for the machine as well as location costs. These need to be factored in as well. It might well be a year before the machine has paid for itself and your business is beginning to make any money.
Snack vending machine suppliers provide an important snack service to a large group of people. These are usually those on the move or waiting at a location that has a group of vending machines.
Given the narrow profit margins, it is a wonder that anyone is still interested in providing such a service. This appears not to be a large money spinner. Volume of machines and volume of sales appears to be the recipe for measurable profits.