3 typical office coffee machines solutions 
When it comes to choosing office coffee machines, 3 of the most typical solutions are: 
Single serve coffee maker 
Drip coffee maker (with coffee pots) 
Fully automatic bean to cup coffee machine
And in this article, we will share how you can get the last option without incurring any cost on the machine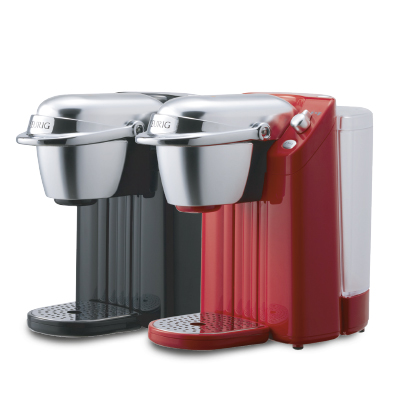 1. The single serve coffee maker
Depending on your location, we could be talking about Keurig or Nespresso. And in recent months, with Nestle partnering Starbucks, it seems Nespresso is getting more popular. 
When you can afford to pay**, you can get any machines you want. However, considering the space, the ease of use and also cleaning.
**Single serve is usually the more expensive option, when you compare cost per serve. 
If you are in US, you would likely go for Keurig. And for the rest of the world, if you are looking for single serve coffee maker for your office coffee solutions, it will likely be Nespresso.
The idea of drinking Starbucks in the office (without having to pay $3 to 5) is very attractive.
We all know that although millions of people hated them, but Starbucks coffee really has its merits. And with Nespresso, you can enjoy Starbucks coffee right from the Nespresso capsule. 
The coffee pods cost more and the machines are quite expensive, other than that, these machines brew consistent gourmet espresso and cappuccinos. The good coffee would really make office a more bearable place to work in.
---
2. Drip coffee machine & Coffee Pots 
This would be your usual office coffee machines , like your drip filter coffee maker, the french press and the coffee pots.
Nothing wrong with that except that if you would really investigate, they actually waste a lot of coffee, through pilferage and the coffee brew can range from bitter to stale, being subjected to many variables.
---
3. Fully Automatic Bean to Cup Office Coffee Machine 
Another common coffee machine for many office pantry is the bean to cup coffee machine. They are fully automatic, and serve freshly ground coffee, similarly to those that you get from the cafe. 
This is one of the more enjoyable way to enjoy a coffee in the office. There are many models when it comes to having it in your office, and below we are sharing the Free on loan model. 
4. The free on loan 
Many people are still dumb founded when they know that coffee machines can be obtained for free. The fact is, there are many companies willing to loan them to you, as long as you meet a minimum consumption every month.
The machines are not only reliable, but the coffee they serve are always the same, consistent for every serve. And there is no wastage, every time is one serve. The varieties are stunning, from the usual long black to a flat white, these office coffee machines can brew anytime as long as you get the company to calibrate. Learn more about the free on loan office coffee machine model, or drop us a message below to learn more.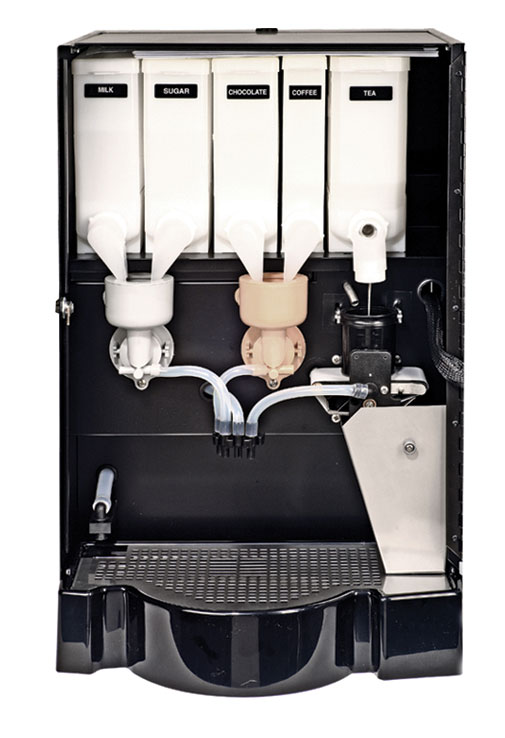 In Singapore and many parts of South East Asia, one of the most popular free on loan coffee machine model is Lioness, used extensively by Nestle. This is largely due to the low monthly coffee subscription.  
Then there are the Neva or Ultra 5 used by Douwe Egberts, and the lesser known Coffee Tek. This machine used patented coffee and beverages hot mixes that are designed to last for at least a week in these machines, and every serve still taste exactly the same.
To read more about office coffee machines, check out this link or visit our home page on articles on other office coffee solutions. Drop us a message if you will like to have a chat about your coffee needs 
---
---
Other Coffee/Coffee Machine information
Featured: Office Coffee Machines
Follow Oncoffeemakers.com's board Office Coffee Machines | Singapore on Pinterest.
Do check out other cool boards such as the one all on how to make coffee and drip coffee.