How to expand restaurant business?
The restaurant industry is littered with case studies of failed F&B businesses because their owners expanded too fast, expanded wrongly, or too slowly. So, it is important to know how to expand your restaurant business in a sustainable way. 
---
1 Challenges in the restaurant Industry
Before we even move on to listing steps about how to expand a restaurant business, it is important to understand the challenges in the restaurant industry: 

Unfortunately, the challenges remains the same for the last few decades. And the environmental factors have not been kind to the F&B industry, with the hyper competition that is seen in almost every country and the Marco factors (COVID-19, war, inflation). 

So, if it is possible, remember to manage cost and go for sustainable growth strategy to conserve resources (cash). 
If you are keen to learn about steps to expand your restaurant without worrying about manpower or more cash outlay, check out this upcoming workshop. (we are giving out 30 complimentary tickets, while stock lasts). Promo Code: epicure0622

(Promo Code for 75% off: GET75OFF - while stock lasts.)

---
2 Common Restaurant expansion strategy
The most common way to expand your restaurant business are:

2.1 Franchising
One of the easiest way to expand by leveraging on your restaurant brand and the strength of your restaurant management. 
It will requires extensive design of your restaurant operation SOP (standard operating procedure) and some legal advice
2.2 Licensing
This is very similar to restaurant franchising but in this case, you might only let stakeholders use some of your brand offerings, e.g. licensing of your recipe. 
It requires lesser effort, but requires legal advice. 
You have no lesser control over this business arrangement. 
2.3 Food delivery business
The online food delivery business has been a life saver for many F&B during COVID-19, and has proven to be resilient during the worst of modern human crisis. 
The bug bear is the inability to deliver as much during crunch time (lunch and dinner)
2.4 Open a New restaurant
This is the first thing that most restaurant owner will do when it comes to restaurant expansion strategy. It gives you access to new potential customers in other locations. 
The issue is the high running costs of the new restaurant and the double challenge of high rental cost and lack of manpower.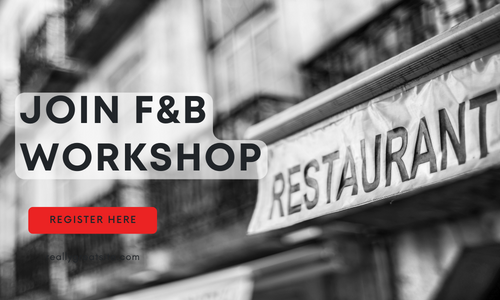 2.5 Expand Restaurant Space
Sometimes, restaurant owners have the luxury to take over the shop beside them and expand their restaurant space. 
This allows expand your business in a proven location 
At times, the increase in restaurant space also allows owner to build up their kitchen capability with kitchen automation. 
2.6 Central Kitchen
There would come a time when it makes financial sense to build a central kitchen to supply to the numerous restaurants. 
It allows for more kitchen automation and less reliance on skilled workers (culinary chefs). 
The issue is the high central kitchen rental, the set up cost and the dilemma between supply and demand. 
3 Expand without Manpower/Capex
You would also have realised that all the above are limited by F&B manpower crunch and investment cost (how much capital do you have?). With every additional increase in manpower, infrastructure, procurement of services, you incur more expenses and risk before any revenue increase. . 

The question you might want to think about is: it is possible to increase revenue without substantial increase in cost. And is this expansion strategy sustainable.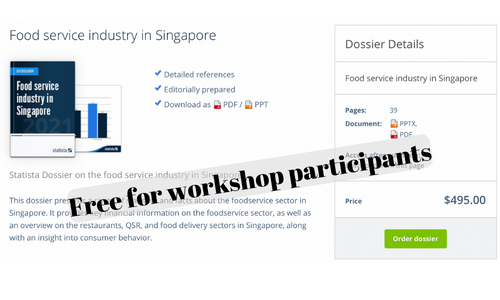 To mitigate the risk, one way is to learn how other restaurants did it. A in-depth restaurant research report is a great way to manage your risk as you embark on your expansion. We are offering a free restaurant research report valued at $495 for all participants to our upcoming workshop. 

Learn more about the restaurant research report (see below) 
Sign up to get the report (Free ticket for first 30 participants: epicure0622)
---
Latest event/Webinar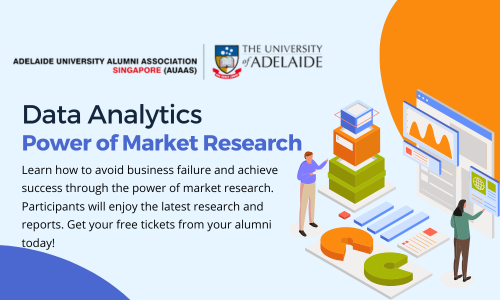 Learn more about the event on The Power of Market Research organised by Alumni of Adelaide University. 

**Gain insights into Singapore Industry with a free F&B industry report valued at $495. 
See you on 24 August 1630 hr. (Sign up below)
Free tickets code: adelaide0823
---