How much does an industrial coffee machine cost?
How much does an industrial coffee machine cost? The answer depends on many factors, such as:
whether you are looking to buy the coffee machine or rent the coffee machine
whether you prefer a semi automatic espresso machine or a fully automatic coffee machine
the volume of usage you will put the machine through
as well as how high quality the machine needs to be.
All these factors contribute significantly to the cost of the commercial coffee machine and it can be difficult to pinpoint exactly which machine is the right one for your needs.
Generally speaking, we always like to think about the usage and environment surrounding the coffee maker - this can help us to identify key features that are important to fulfill specific needs, and in turn, help us to narrow down what we are paying for.
If you are using the coffee machine for cafe operations for example, it would be worthwhile splashing the cash for a full fledged semi automatic coffee machine which can churn our many cups of espresso per hour and provide you with high volumes.
On the other hand, if you are looking for a coffee machine for a small office, then perhaps an automatic coffee machine can provide you with convenience, a smaller footprint, and more convenience.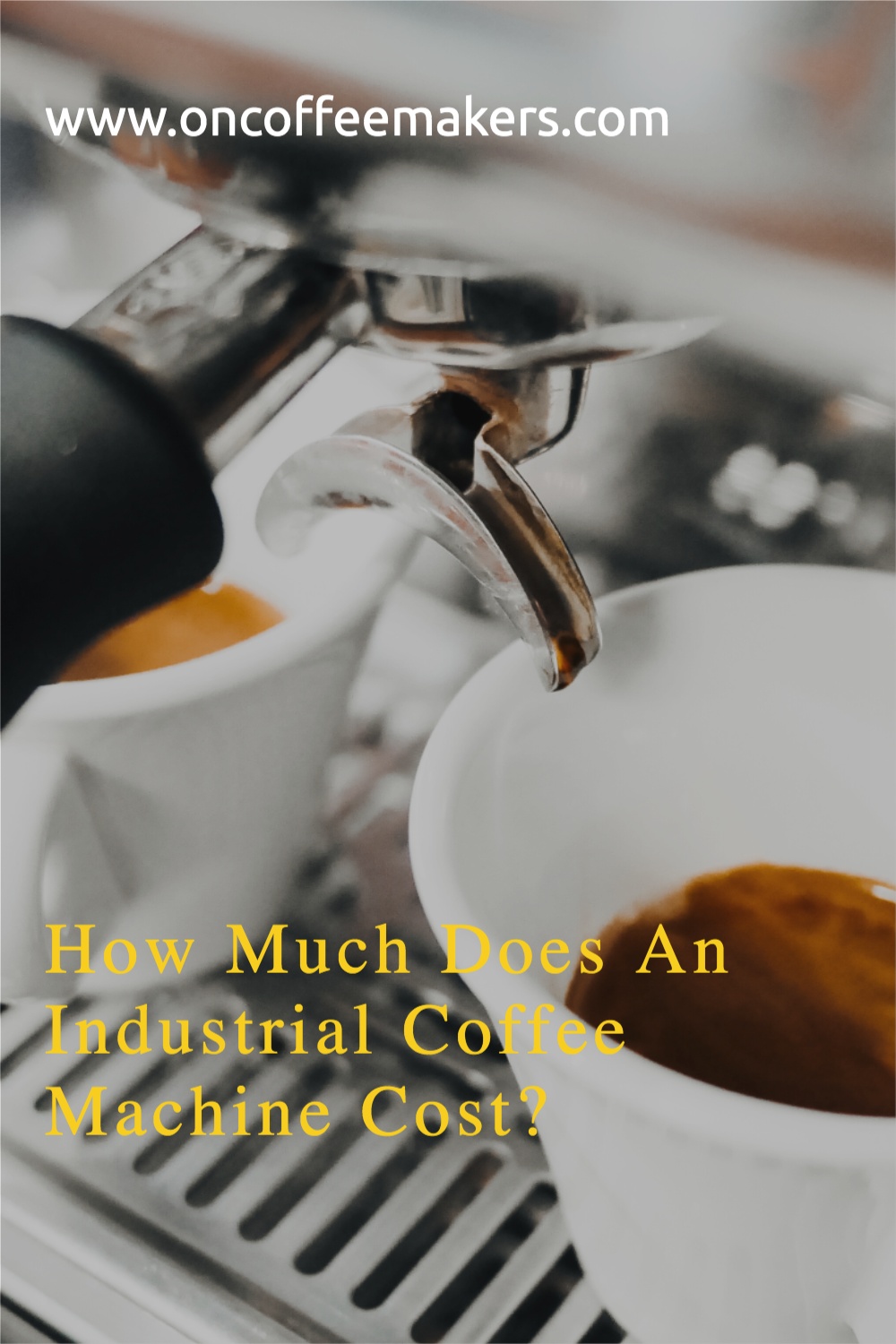 ---
Semi Automatic Coffee Machines:
Loosely speaking, there are three main types of industrial coffee machines commonly in use today. The first type is the semi automatic coffee machine which is typically what you find in a specialty coffee shop, being operated by a trained barista.
This type of coffee machine is used for high volumes (>200 cups a day) and allows the user to continuously brew coffees, thanks to a very powerful but energy consuming boiler that keeps the water temperature up.
While semi automatic machines are used by professionals to produce the high quality cups of coffee, it is important to note that the quality is also equally dependent on the person using the machine. In short, a good coffee machine would mean very little if an untrained person were to operate it, and the coffee would not turn out great.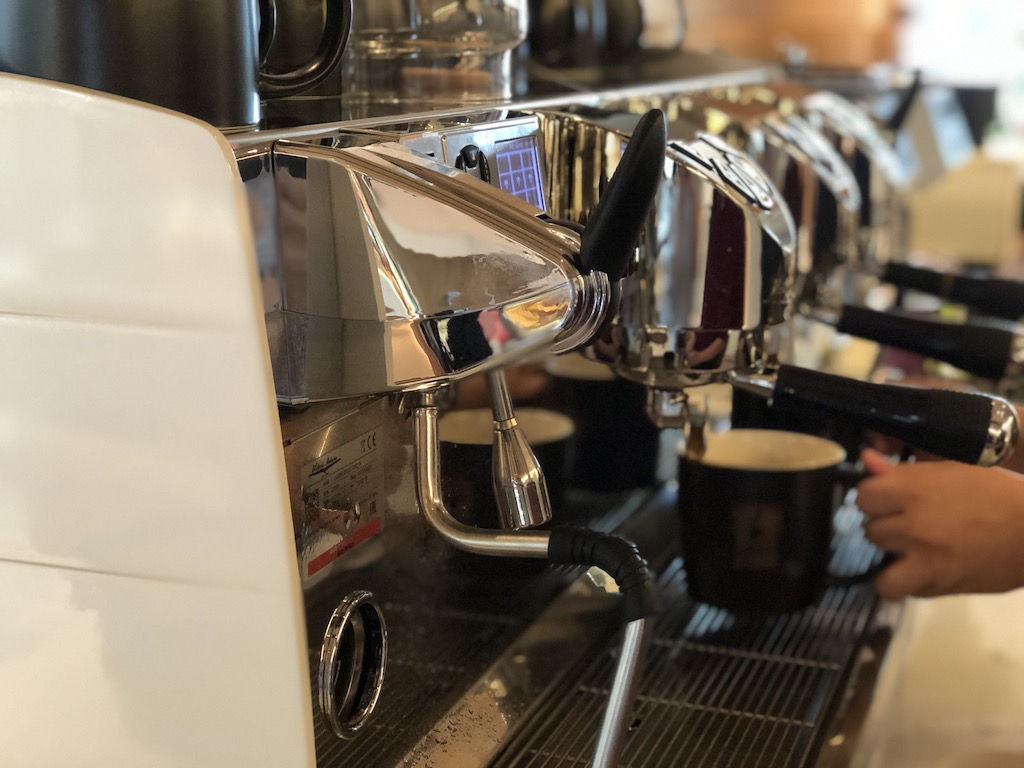 This is because there are many manual perimeters that the barista would need to exercise input in, especially in areas such as coffee grind size, coffee tamping, shot timing, shot volume, milk frothing, and free pouring.

A good and common example of such a coffee machine are the range of La Pavoni semi automatic coffee machines. As a price reference, coffee machines in this category can start from just over a thousand dollars for an entry level single group coffee machine, all the way up to about forty thousand dollars for a high end three group coffee machine.
In summary, semi automatic coffee machines should only be considered for higher volume usage in a cafe or food establishment, or an office pantry with hired baristas to operate the machines.
For self service environments, semi automatic coffee machines are not recommended. However, enthusiasts who are keen to engage in the brewing process using these types of machines can consider single group versions for home use. 
---
Fully Automatic Coffee Machines:
The second type of industrial coffee machine is what's known as a fully automatic coffee machine. This type of coffee machine is typically used in quick service stores, convenience stores, buffet lines, lounges, and offices.
The main benefit of a fully automatic coffee machine is that it is also able to provide high quality cups of coffee, and can also support quite a large volume, all while being extremely convenient for the user. With these types of coffee makers, one does need to be trained in any coffee brewing processes in order to get a cup of coffee - you simply have to press a button and the coffee will be brewed for you.
The only downside about a fully automatic coffee machine is that the settings are usually not customisable, and follow a few designated coffee brewing presets. A good benchmark brand for automatic coffee machines are the range of Nuova Simonelli machines.
Fully automatic coffee machines can actually cost just as much as semi automatic coffee machines, if not more. Good news is, many coffee companies provide rental packages for fully automatic machines for use in offices, with some packages starting as low as $150 a month, and comes with some free specialty grade coffee beans, and includes maintenance as well.

This crucial difference is what makes fully automatic coffee machines easy to acquire, and easy to maintain with little or not upfront cash outlay. This is in comparison to having to fork out between $4,000 to $10,000 to purchase a new coffee machine upfront. 
---
Capsule Coffee Machines:
Lastly, there are also industrial coffee machines that function using coffee capsules and coffee pods, though these are typically less commonly seen in the industry. They are commonly used in hotels, but are usually hidden at the back of the house, and not really displayed out front for guests to see.
However, much like the fully automatic coffee machines, these machines are also extremely easy to use and do not require any training or skilled labour to operate. As such, these machines are also very employable in an office pantry setting.
Another interesting thing about the coffee capsule format is that because Nespresso makes Nespresso capsule machines in small formats for low volume usage (the kinds you use at home) - you can technically place many small machines around the office instead of a larger industrial grade one.
This not only makes it more convenient for different people around the office to use, but can also help to alleviate congestion in the pantry in the prime hours such as in the morning and after lunch.

To spruce up the experience, it is also not uncommon for offices to purchase specialty coffee capsules from specialty coffee roasters instead of using Nespresso capsules which are technically only gourmet grade (one grade lower than specialty coffee).
In terms of price, Nespresso capsules cost about $0.70 - $0.80 depending on where you are in the world, which is actually quite expensive if you consider that you can get specialty coffee capsules for as little as $0.59 per capsule - which is quite a lot cheaper if you consider the hundreds of capsules consumed over a month in an office. 
Enjoy this: "How much does an industrial coffee machine cost" article, check out our home page for more such articles. Drop us a message if you are looking to have a chat about your coffee needs. 
---