What's the fuss about Coffee Smith Menu in Singapore? 
Do this exercise: Benchmark Coffee Smith Menu in Singapore against what you hear from the insights from this group of students. 
Why do you want to do this? Well, if you are trying to learn about audience persona or how to market a cafe effectively, then this is a starting point. 

The best way to learn about target audience is to benchmark what you have against what your customer wants (pain or gain).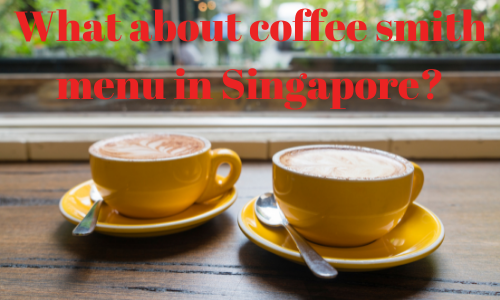 In the video below, students from a Singapore Tertiary institution did an observation study on a coffee chain - Coffee Smith.

In this short few minutes sharing, you can hear their POV (point of view) and compare/contrast with what you will see as functional or emotional or social job that cafe going customers are looking to be served (Learn more in this Jobs Theory lecture). 
If you are keen to check out content similar to "coffee smith menu in Singapore", drop by our home page or drop us a message to chat about F&B or coffee marketing. 
---