TOM YUM PRAWN, TOM YUM GOONG
---
Oct 16 Special! Subscribe to OCM for a Starbucks report worth $39. 
---
Vouchers on augmented reality Apps (download ePrism to enjoy.)
Other F&B Services:  F&B marketing package and F&B Training
---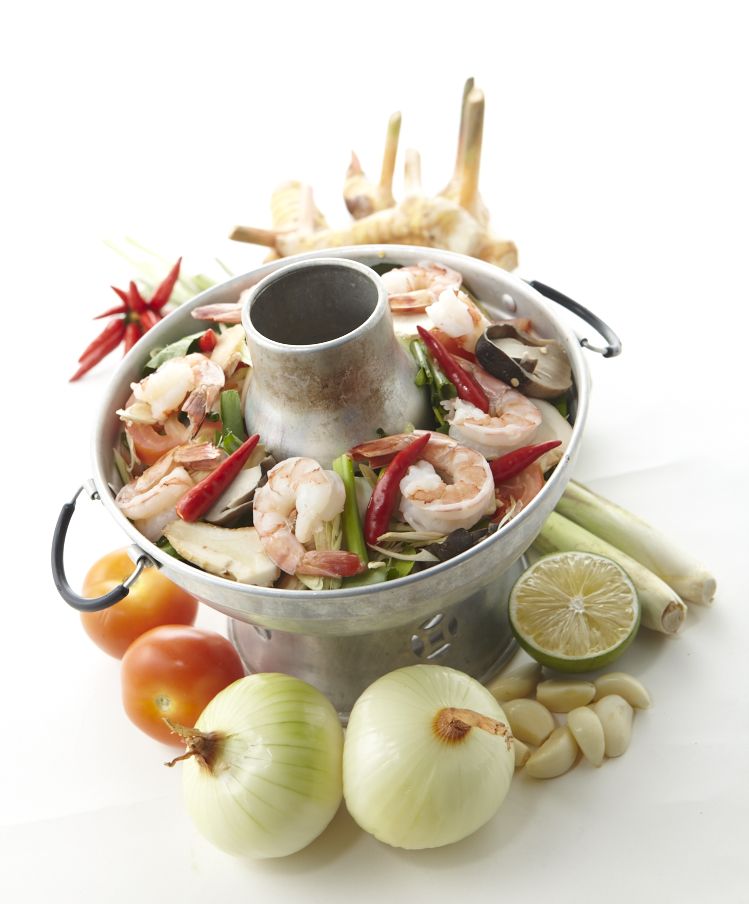 The undisputed King of Thai Cuisine – Tom Yum. This Thai masterpiece comes with shrimp, mushroom, tomatoes, lemongrass, galangal and kaffir lime leaves.


This hearty soup unifies a host of favourite thai tastes: Sour, Salty, Spicy and Sweet. The soup is usually topped with a small pile of fresh cilantro leaves, which are also known as "coriander", to increase the fragrance of the soup base.

This soup dish, which is found in all Thai restaurants, originated from the Land of Smile. Since its time of origins, Tom Yum has been well-liked and popular not only in Thai cuisine, but also in all neighbouring countries.

Tom Yum's influence spread so fast over the past 20 years that it can be found in almost everywhere in the world now. Tom Yum-inspired dishes include Tom Yum Spaghetti and Tom Yum baked rice.
Recently, it has been voted number #8 on CNN's List of World's Most Delicious Food.

Is Tom Yum simply a gastronomic treat? The answer is NO. Tom Yum Soup packs many health benefits; it is an immune-booster and consists of natural properties to avoid cold and flu. Street myth believes that Thais in the past who can't access to medical help turns to Tom Yum as "medicine".

What makes PORN'S Tom Yum Soup so special?
At PORN'S, customers are given different soup base (Clear or Clear) to choose from, depending on their own preference.  Our herbs and ingredient are specially imported from Thailand and PORN'S Tom Yum Soup is cooked one bowl at a time when customer places their order. The potent combination of authentic herbs and  spices makes this dish punchy, and palate-addictive  .

---
---