The Bread Table | Upper Serangoon Road | Singapore
---
Oct 16 Special! Subscribe to OCM for a Starbucks report worth $39. 
---
Vouchers on augmented reality Apps (download ePrism to enjoy.)
Other F&B Services:  F&B marketing package and F&B Training
---
I wouldn't expect to find an artisan bakery/sandwich cafe in Kovan as there's not much working crowd in the area so I was pretty surprised when I passed by the Bread Table on a particular day. I told myself I had to come back for lunch one of the days. It is located next to a Teochew porridge stall and Selegie Beancurd.
At first glance, it looks like a bakery as there was a huge variety of artisanal breads displayed invitingly across the counter.  But I am glad to know they do serve sandwiches, soup and hot beverages as well.
Decor wise, they kept it simple as the star of the café is the bread! The aroma is alluring enough to keep you in the shop. I love the smell of freshly baked breads.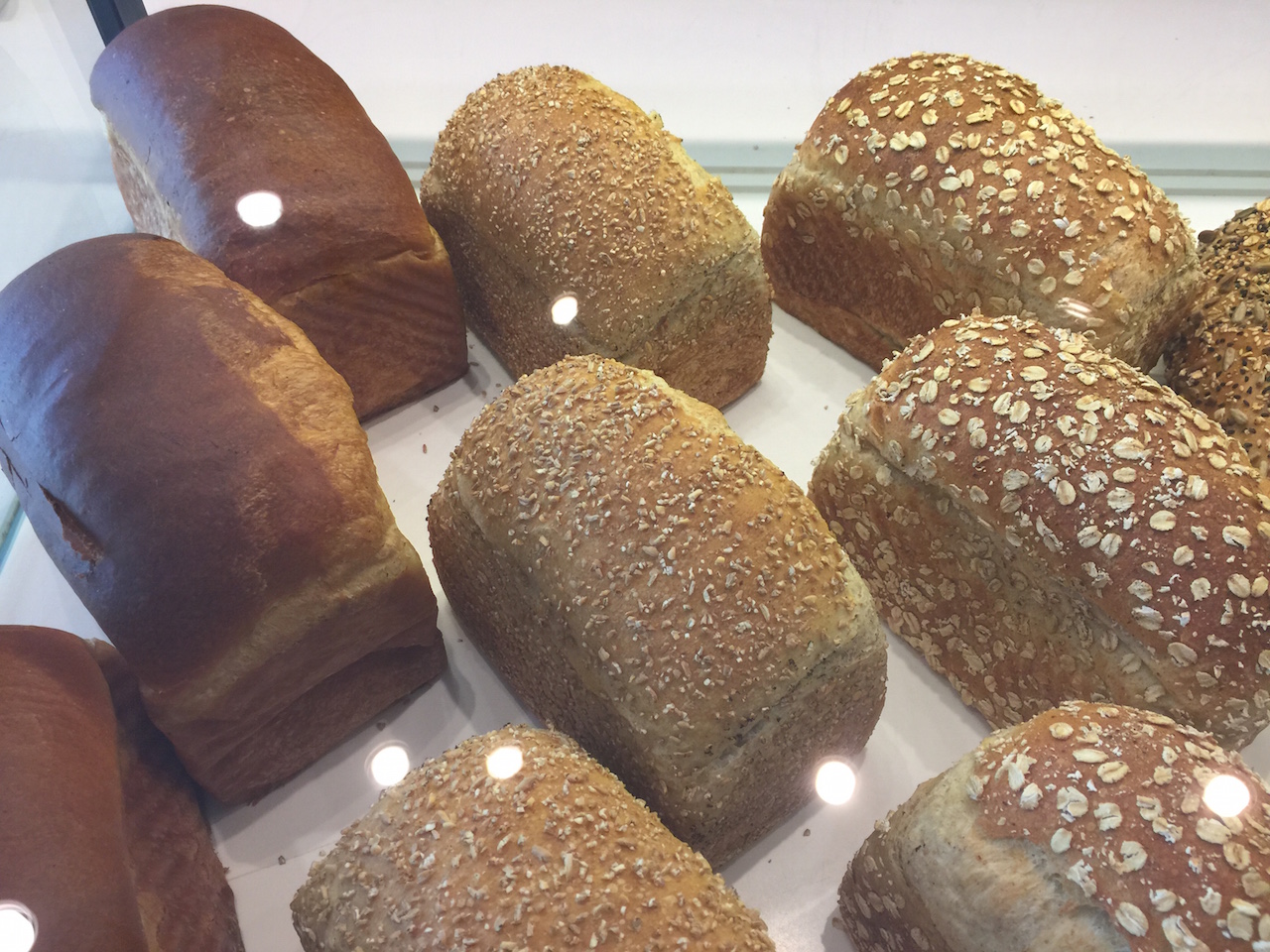 Just a side note, I had heard people mentioned that as yeast is a living thing, how do you feel when you are kneading the dough affects the overall texture of the bread? I must really try baking some on my own one day and see if my family can feel the love in my bread! Ha-ha!
I tried their roast beef sandwich ($12). The bread was thick, chewy and delightfully solid, which allowed it to hold the generous fillings without turning soggy. Inside, crisp vegetables with mayo and mustard dresses layers of roast beef on a bed of sweet caramelised onions - all of which were juicy enough to hold their own. Roast beef was done just right, not too raw and not too tough.
When paired with the toasted bread, the sandwich was more than a mouthful of wholesome goodness. The portion was good enough to be shared by 2 small eaters and I think it's definitely good quality and good value for the price I paid.
I will definitely return to get more bread for my loved ones to try.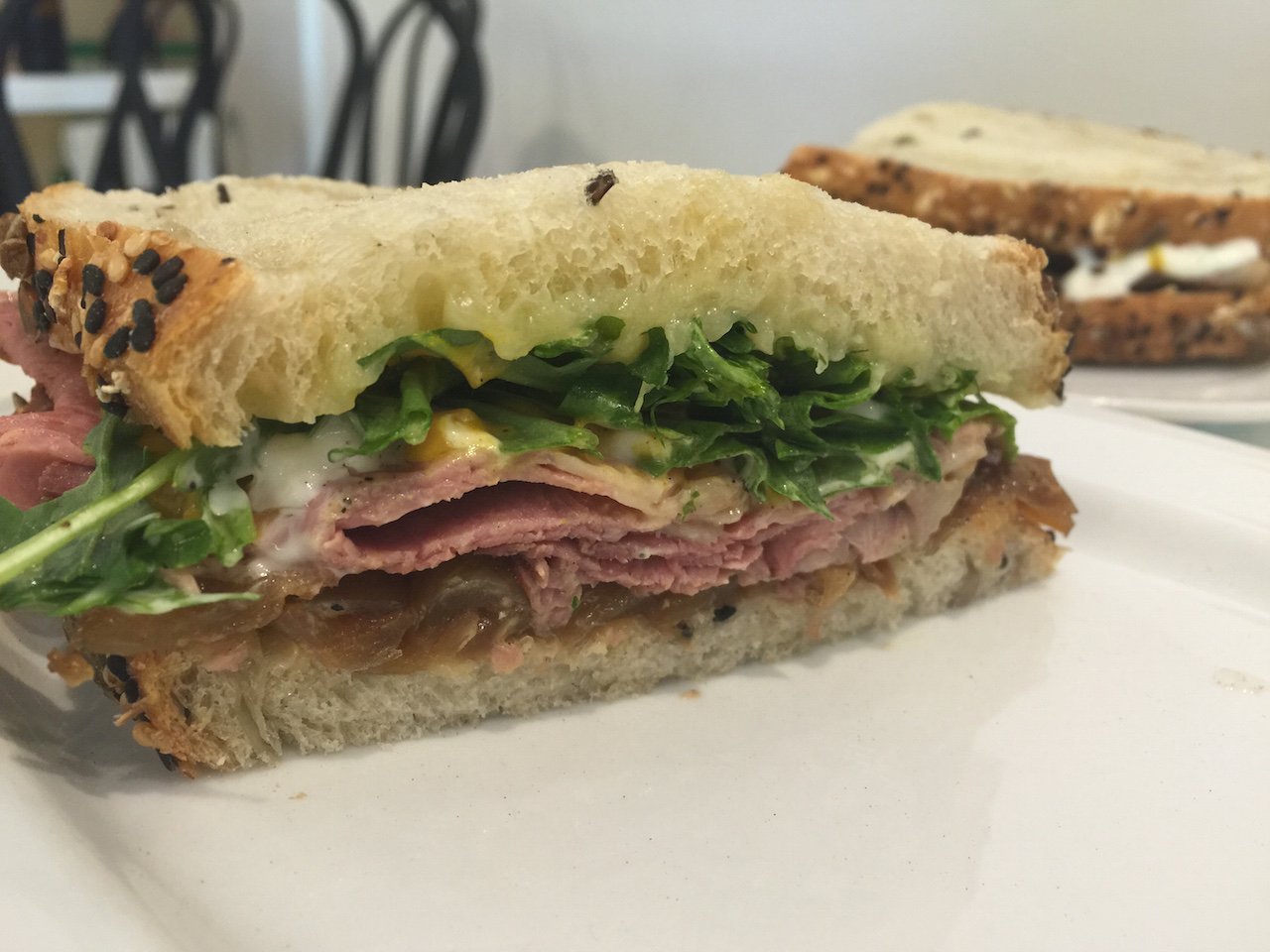 The Bread Table Information: 
1010 Upper Serangoon Road
Singapore 534748
 Tue to Fri: 11am to 10pm
Sat to sun: 8.30am to 10pm
Closed Mondays
What are the menu items you tried in
Bread Table along 1010 Upper Serangoon Road
? Do share with us your thoughts on this or any other cafes.
---
Other cafes in Singapore
Follow Oncoffeemakers.com's board OCM Cafe and cake shop guide | Singapore on Pinterest.
---
Do you want to find out more on how gourmet bread can complement your menu and increase sales ? We (The Bread Table) will like to send our Gourmet Bread Chef Selection and let the products do the talking. 
---
Here's how The Bread Table make their sticky Bun. 
We are giving away Singapore Cafes Guide retailing at $10. To get this Singapore Cafes Guide: 1. Like this video: How to make Sticky Bun by The Bread Table2. Comment (yes or no if you had eaten sticky bun )3. Share this video on your timeline 4. Message us once you have done it

Posted by On Coffee Makers on Tuesday, June 23, 2015
---
---
---