Sourdough Breads selection  | The Bread Table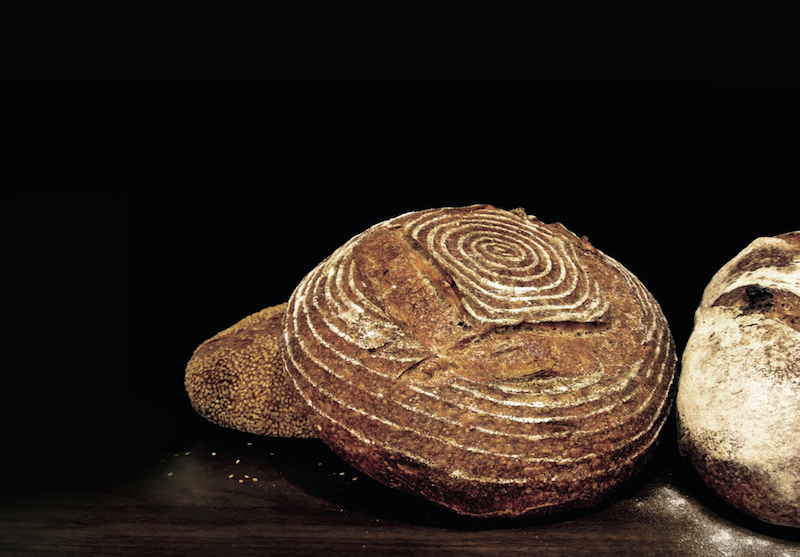 ---
Oct 16 Special! Subscribe to OCM for a Starbucks report worth $39. 
---
Vouchers on augmented reality Apps (download ePrism to enjoy.)
Other F&B Services:  F&B marketing package and F&B Training
---
Below is a showcase of how The Bread Table makes their Sourdough bread. And do you know what is sourdough bread?  
Bordelaise sourdough
White leavened sourdough with a blend of rye and whole wheat. Open Crumb with a soft and chewy interior. A thick golden caramelised crust characterises the intense flavours. 

Farmer's bread with walnuts

Naturally leavened white sourdough with whole wheat and rye. Superior volume, light open crumb and slight sheen on crispy caramelised crust. Earthy nutty flavour, balanced with mild tanginess from the sourdough. 

Farmer's bread with sesame

This white sourdough is mellow in flavour compared to bordelaise. Crispy crust with aroma of slightly charred sesame seeds and a soft, open and chewy crumb. Golden roasted sesame seeds lend a unique flavour to the bread. Good with grilled cheese, toast with eggs and roast beef. 

Pain Au Fromage

Natural leavened white sourdough with whole wheat, rye and a variety of premium cheeses. A combination of the sharp, complex, fruity and nutty flavours of cheese offers a multi-dimensional flavour. Mildly tangy sourdough with soft and chewy interior. Distinctive lingering taste of charred cheese. 

Caraway Rye

Natural Leavened sourdough with a blend of white and rye flours. Dense, European style rye loaf rolled in toasted caraway seeds. 

---
Do you want to find out more on how gourmet bread can complement your menu and increase sales ? We (The Bread Table) will like to send our Gourmet Bread Chef Selection and let the products do the talking. 
---
---
---